Do you have any huge trees on your property? Perhaps you feel that these trees could be a danger to your family, especially during a storm or heavy rain. If those trees are an abiding source of worry, tree removal is the best solution.
If you are among those who are concerned with this and you want to solicit such service, it is vital for you to know the costs, in order to verify if the offers from companies are good deals or not.
It's not just about the cost.You should also contemplate other factors when it is about getting a tree removal service.
Average Cost of Tree Removal
Few people are prepared for an on-location estimate. However, they require a rough idea of the cost to plan or settle on different choices.
For removing a small tree, a company may charge between $125 and $437. Removing it is not that troublesome since small trees are generally 30 feet or under in stature.
For a medium grown tree, you'll be charged $170 to $950 and it would differ by the height, which will range around 30 to 70 feet. You'll pay extra costs in excavating the stump, disposing of leaves, branches, and so on, and general clean-up.
For large trees, the price is around $410 to $1200 since tree stature reaches around 65 to 85 feet tall and demands more labor. You may have reasons why you need to remove a huge tree, like it's near to an electricity line or water pipes, damaged by torrential rains, or contains pests.
Huge trees, from 80 feet to over a 100, can cost you $962 to $1400 to remove. They are the most challenging to remove; even professionals will utilize rope and climbing gear.
You should have an idea about tree cutting service rate before you initiate work on it. But keep in mind that the figures above do not include some factors that may influence the total cost. Some elements are the hourly labor rates, and local permits, if needed.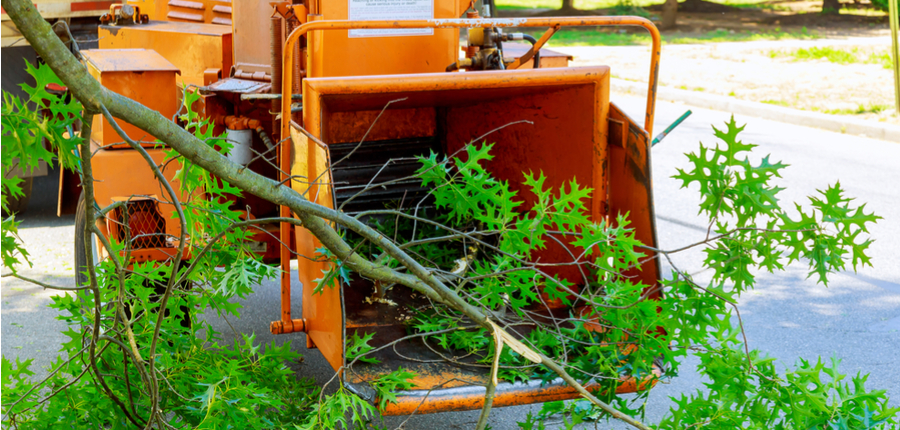 Factors Affecting the Cost of Tree Removal
There are factors which could point to if you will be going to pay a low or high cost.
These include:
In regard to the scale of the tree, ,the smaller your trees are, the lower the price of the service.
The kind of tree you want to remove will affect the cost of the service. Some types of trees are more challenging to remove. For example, the maple tree is a little bit harder to move than a dogwood. This means that working on a maple tree is more expensive than a dogwood.
Danger can slow down an operation. If there are trees situated near power lines or utility, it will be hard for the professionals to do their job. In cases where the trees are located close to the house or building, the whole procedure becomes more complicated and need meticulous planning. Additionally, some trees are unpredictable and dangerous to move, like Deadwood or hollow trees.
Service providers for tree removal utilize different types of machinery for this work. For instance, in removing a Deadwood or hollow tree, they will use a crane to remove it safely. And this means another additional cost will be added to this piece of machinery.
Typically, some contractors will consider the height of the tree in pricing their service. If your tree is 30 to 70 feet, they will give you a cheap cost, but when the tree is more than 80 feet expect to pay high fees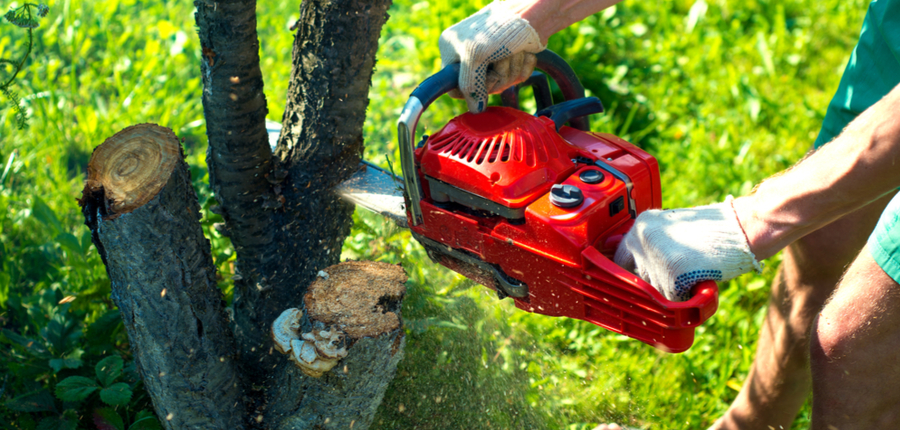 Tips on Hiring a Tree Removal Service
Deciding on which service provider to get is not that hard. You just need to make sure that the company has an experienced crew and are known for providing excellent service. Even though it is important to think about the price, the first major issue should be the quality of work.
To find a trustworthy company, ask some recommendations from friends that have used this kind of service.
Check some reviews on the internet about notable tree removal companies.
Gather at least three to five estimated prices before deciding on a service.
Check if the company you choose is completely registered or certified and has a proper insurance policy.
Add 7 to 20 % on top of the rate you get from your chosen company.
Conclusion
As you can see, there are lots of factors that impact the prices of tree removal. So, ask your prospective service provider to explain how they price their removals.
If you work with expert tree removal service providers, except that any amount you will pay will be worth it.