Retaining walls are both a functional and often a decorative element in landscapes. These walls stop soil from eroding while keeping the land in different levels.
When estimating retaining wall cost, there are many factors that come in to play. These include the material the retaining wall will be made of as well as other materials needed, the labor charges in building one, and the maintenance and repair expenses.
Railroad ties are a favorite when building wooden retaining walls. Ranging from $13-28 per railroad tie, this makes the railroad tie retaining wall price quite attractive.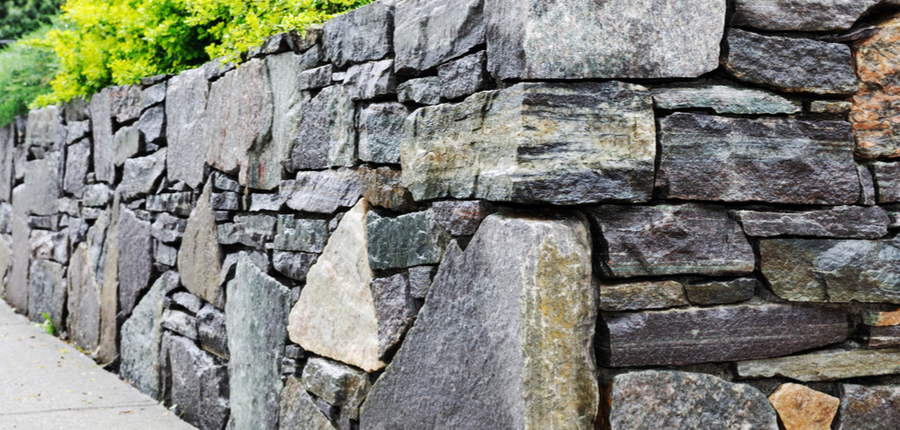 Retaining Wall Average Cost
The prices can go up or down depending on your location and the availability of the supplies you need.
Homeowners at Bogleheads.org reported spending $10,000 for 4' x 50' wall using Keystone block and another one shared that a neighbor spent around $9,000 to $10,000 using Flagstone / Cinderblock. A safe estimate for a 50-foot long, 3 to 4-foot high retaining wall should be on the upwards of $9000. This price will increase and decrease depending on your location, the size of the planned wall, and the material the wall will be made from.
Inclusions
Most retaining walls need the following throughout the building process. These inclusions can change depending on your location.
Supplies – These will include the material you choose the retaining wall will be made of such as railroad ties. The supplies needed when installing the retaining wall such as galvanized spikes, rebar, landscape fabric, and gravel. Decorative supplies such as wood stain. These supplies are the bread and butter of your retaining wall and it is best to choose them wisely.
Tools – You will need these along with some otheruipment to install and work with your supplies. These can be both hand tools and power tools. Power tools will require knowledge and skill when using them, but they can surely speed up the job. Manual tools, on the other hand, are easy to use but will take up more time in using them.
Delivery Charges – The materials and supplies will be delivered to you at your location. This price is usually included in the quote provided to you.
Excavation – Excess soil will be excavated from your property and disposed of by an excavation service.
Drainage – Soil absorbs water quite well and your retaining wall can hold a lot of soil. Drainage is necessary to let excess water pass through the wall.
Professional Services – These services will do all the work for you. They have the right knowledge and know-how on the whole process of building the right retaining wall for you.
Other Expenses to Consider
Repairs – Let's face it, wood doesn't last forever. The average lifespan of a railroad tie retaining wall is anywhere between 15 and 25 years. Down the road, things can break, and repairs will be made.
Existing Retaining Wall – You should also consider the price to demolish an existing retaining wall if you have one.
Permits and Inspections – There are safety and building permits that should be prepared in building a retaining wall, and it all depends on the location you're in. When having these permits made, inspections will be done as well. In Seattle, those projects exceeding 4 feet, those which have adjoining properties, and those located in environmentally critical areas would need permits from the local government.
Engineer – It is always a smart choice to hire an engineer. They have the knowledge on building retaining walls which will make the wall you build safer and last longer. Hiring one will cost between $100 and $400 and sometimes more depending on your location.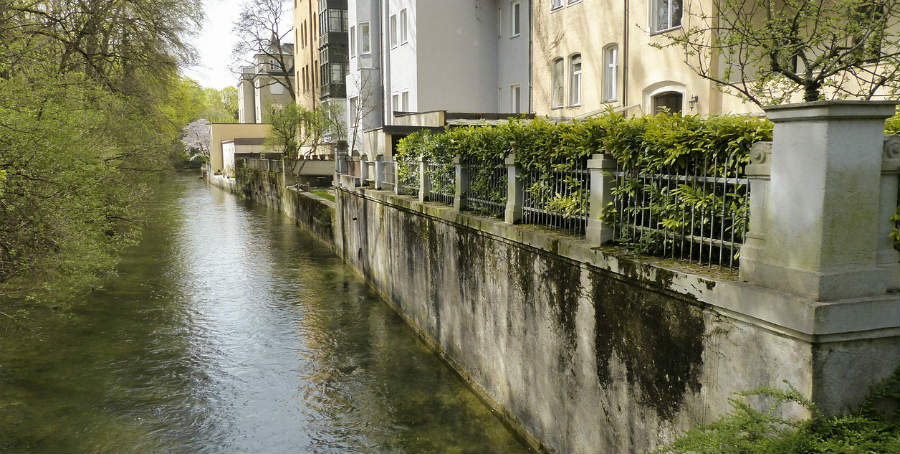 Buying Tips
Supplies such as landscape fabric can be purchased online from many different e-commerce websites. Landscape fabric is used in stopping weeds from growing while allowing essential nutrients to pass through the soil.
Other supplies such as the railroad ties themselves can be purchased from websites like Menards.com. There are many physical stores that sell railroad ties as well. Stores specialized in gardening, landscaping, and farming supplies will usually carry them.
If you are considering hiring a contractor, there are websites like HomeGuide.com that can give free quotes from companies close to you.
Retaining Wall Cost Factors 
Base Material – The material you will use will greatly affect the total price of your retaining wall. Concrete blocks, bricks, or poured concrete will usually cost more than wooden retaining walls.
Retaining Wall Size – Taller and wider walls will always cost more than lower and narrower ones.
Additional Functions – There are supplies that can be added to beautify or add more functionality to the retaining wall. These include flower beds, pot holders, and even stairs. These will all add to the cost of railroad tie retaining wall. They are optional and usually can be added any time after the wall is built.
Soil – the type of soil in your property can affect the total price of your project. Different soil types have different effects on the material the wall will be made of.
DIY – If hiring a professional service is out of your budget, the DIY (Do It Yourself) route is always a cheaper option. This would mean that all materials, tools, and supplies to be used will be purchased and provided by you. There are many DIY guides all over the internet that you can follow in building your retaining wall.
Location – Where you live will determine the availability of supplies as well as the services available. The accessibility of your location is also key as heavy machinery will be transported to your property.
Insurance – if you have insurance coverage for your home, you would likely claim 10% of the coverage amount for your property when you decided to have your retaining wall constructed or repaired. This coverage is, of course, subject to the qualifications on your policy as insurance providers would typically cover these constructions only if they were damaged due to fire, vehicular accident, wind or storm, and even lightning.
What Else You Need to Know
When using power tools, it is always important to learn how to use them before going straight to work. There are many instructional videos and guides online that can help you with that. Safety videos are also very important to watch. Added safety measures will never hurt.
Always be open to other contractors if you decide to hire professionals. Many companies will give you quotes on the service and it will be up to you to decide the best option for you.
Overall, the retaining wall you will build will be both a functional and decorative piece of your landscape. With the right supplies and methods of building it, you and your family will enjoy it for many years to come.