Aesthetic and resistant.
Timberline roof shingles not only add appeal and value to your house, but they could also help protect it from various unexpected disasters. Timberline roof shingles are fire- and wind-resistant, and they're also durable.
For such a good investment, regarding looks and nifty features, let's find out how much do Timberline roof shingles cost?
Timberline Roof Shingles Cost
Timberline roof shingles tend to be a bit expensive. For a roof with an area of 2,000 square feet and a ridge of 50 feet, the price can range from $1,400 to about $7,300. There are many types and colors of Timberline to choose from.
This roofing material is sold in two variants—bundle and square
Bundled Timberline roof shingles cover an area of about 33.3 square feet, while square variants cover 100 square feet. Ridge caps (used for the roof's ridges) are typically sold at 20 or 25 linear feet.
GAF shingles price depend on the kind of Timberline roof shingles you want to buy.
The first-kind, 3-Tab Shingles, are the cheapest type. In spite of this, the material is still sturdy and can withstand strong winds. Home Depot sells 3-Tab Shingles at around $22 per bundle.
Next is the Timberline roof shingle itself. This is the most bought kind of roofing material in North America. It is pretty inexpensive for its resistance to strong winds and fire, as it retails between $23 and $29 per bundle.
Lastly, there is also the designer shingle category. These shingles' designs mimic other, more expensive materials such as slate, wood, and tile. As such, they are typically the most expensive and are sold from as low as $28 to as high as $120 per bundle.
Ridge caps, another kind of Timberline roof shingles, are used for the ridges of the roof. These are the most vulnerable areas and most prone to damage, and ridge caps are designed to help endure it. Ridge caps are sold by bundles of 25 linear feet at $52.
Inclusions
The prices listed include the Timberline roof shingles (of whatever variant and type you decided to buy) and accompanying ridge caps.
Timberline roof shingles and ridges are components of the roofing system as a whole. They are part of the expenses in the roofing itself. These are the most visible, and therefore, the most aesthetic of all components and should be looked into well.
Other Costs to Consider
Aside from the Timberline shingles prices, there are also other costs that you need to pay attention to and consider to avoid shocking expenses.
Other Roofing Materials. There are other materials needed to ensure that the roof you build is strong to withstand fire and wind. These include leak barriers to protect the joints and edges of the roof, and the roof deck to keep rain from seeping under the shingles and into the underlying structures.
Permit and Other Fees. Local governments require the procurement of permits before any roofing activity can proceed. This price depends on the building code of each city, state, or country. Daly City in California charge $101 as annual roofing permit fee and $150 for inspection fee. Check with your local government to see if permits are needed and how much the procurement would cost.
Roof Installation. As there are many procedures in roofing, and it could be dangerous, homeowners can opt to have their roofs professionally installed. There are many roofers and roofing services available, such as Home Depot's At-Home Services. You can also use online calculators to estimate the roofing expenses.
DIY Roofing
Roofing is expensive and requires hard work because there are a lot of things needed to be accomplished. If you opt to save money and cut back expenses by DIY roofing, make sure you're physically fit and that the environment you're working on is safe.
Family Handyman offers basic procedures on how to roof a house.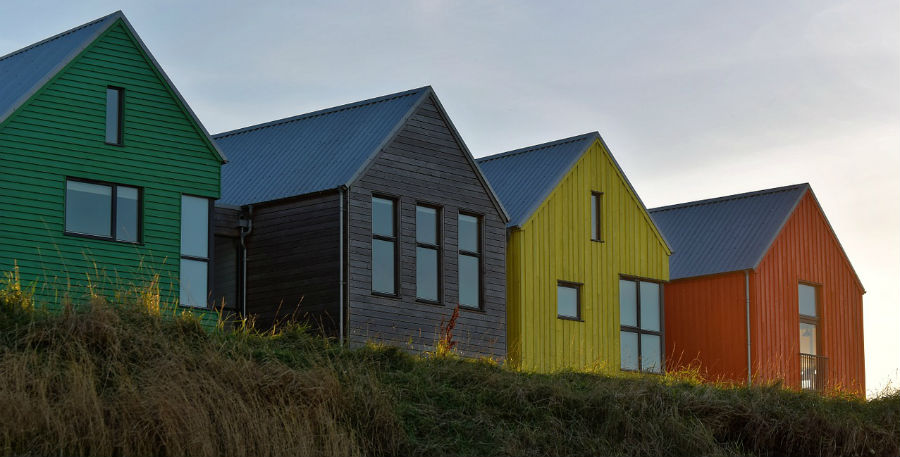 Make sure you have the needed permits and have already removed the existing roof and cleaned the area.
Fasten the drip edge covering the fascia over the eaves.
Apply waterproof underlayment to keep rainwater and snow from seeping in. Cover the rest of the roof with asphalt-saturated underlayment.
Find the roof's center and the eave and snap a vertical chalk line.
Begin applying the first row of shingles. Cut the tabs off of the shingles, making sure to have a slight overhang of about 1/4 to 3/8 inches. Use four nails per shingle.
Apply the rest of the shingles, making sure to follow the manufacturer's nailing instructions.
After all the shingles had been applied, cover the ridge and seal it up.
If you decide to do DIY roofing, you need tools such as nailing gun and ladder.
Buying Tips
There are many places, both in the internet and in the physical world, where you could select the most suitable roof materials for the best Timberline roof shingles. Since Timberline roof shingles are available in different colors, you could also find the best kind of color to match your home.
Home Depot is a one-stop and convenient shop offering both online and in-store products. Apart from this, you can also check other shops where the manufacturer's products are sold (such as Lowe's).
When you buy, try to buy in bulk. You can snag Timberline roof shingles at discounted prices by buying multiple quantities of the product.
Measure the roof beforehand to make sure you only buy the roof shingles at the right amounts, avoiding unnecessary costs.
Timberline Roof Shingles Cost Factors
GAF shingles price depend on the following factors:
Is your desired shingle 3-Tab, Timberline roof, or designer ones? Although largely similar to each other, they also have different properties. These can vary, such as designer shingles being more aesthetic than 3-Tab and Timberline. Another varying property is the difference between the rated wind resistance of the shingles. These different properties lead to different prices. Choose something that fits nicely with your budget.
Roof Conditions. How large is the area to be covered? Is the slope steep or is the roof flat? How long are the dimensions? These are several questions to be asked whenever you decide to have a new roof set up. These factors can affect the roofing expenses.
Different contractors offer different rates. This may already include the labor rate and the equipment, but sometimes the contractor charges separately for this. Check with all available contractors you could find and choose someone who can deliver the most efficient work at the least price.
Materials and contractors have different price points for the product and services depending on where you are. This is because they offer prices that can compete with other products and services in the locality. Government and state regulations can also affect this too.