If you're looking for something that will last a lifetime, stucco is one of those. At least, when it comes to your house siding.
The material was even used by ancient Greeks and Romans. But the stucco has evolved to a more durable lime and Portland-based product these days. It has been popular for a long time as it's easy to install and will last for decades. Stucco is also a good insulating, fire-resistant material.
According to the 2017 US Census, stucco siding is being used on 28% of the houses built for sale, compared to 25% vinyl siding houses. That said, here's a guide on how much does it cost to stucco a house.
Stucco Siding Average Cost
The stucco siding rates depend on several variables, most notably the size and area, the complexity, and the thickness of the siding.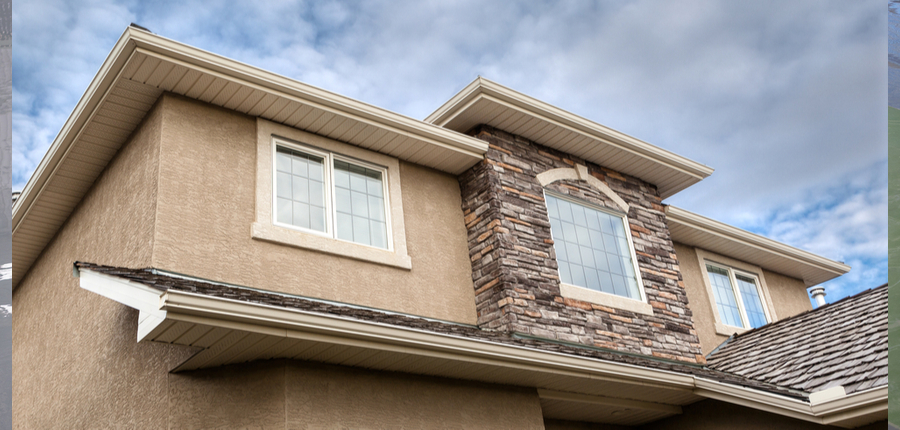 Stucco siding is usually done as a three-coat system. It'd cost around $11 per square foot on average excluding the government permit fees. Here is the break down of the 3 coat system:
Scratch coat – A mud coat of around 3/8 of an inch thickness is applied by hand or spray over a paper(water resistant barrier) and a furred 17 gauge wire(Metal lath or Stucco meshes). Later the mud surface is made rough using a scratcher tool to increase the bonding of the upcoming brown coat. The metal lath would cost $0.09 to $0.20 per square foot whereas water-resistant sheets would be available for around $0.10 per square foot.
Brown coat or Basecoat – Brown coat or leveling coat of 3/8 inch thickness is applied by hand/sprayer and is later leveled using Darby, a tool. Lowes and Home Depot sell base mix at a price range of $7 to $16 per 80-pound bags. The price deviates based on the weight and the quality of the mix.
Finish coat or Color coat – The finishing coat is the most expensive one. The thickness needed is 1/16″-1/4″ compared to 3/4″ for the brown coat. So, the thickness somehow compensates for the higher cost of stucco finish coats. Finish coat can be a cement(traditional) or acrylic based product. Traditional coats come in bags and an 80-pound bag would cost you around $15 to $22. When it's mixed with cementitious color pigment, you will get two buckets. On the other hand, acrylic coats come in buckets and it'd cost you $60-100 per bucket.  It's also twice as hard for the plastering team to apply acrylic coats even though it comes with its own advantages.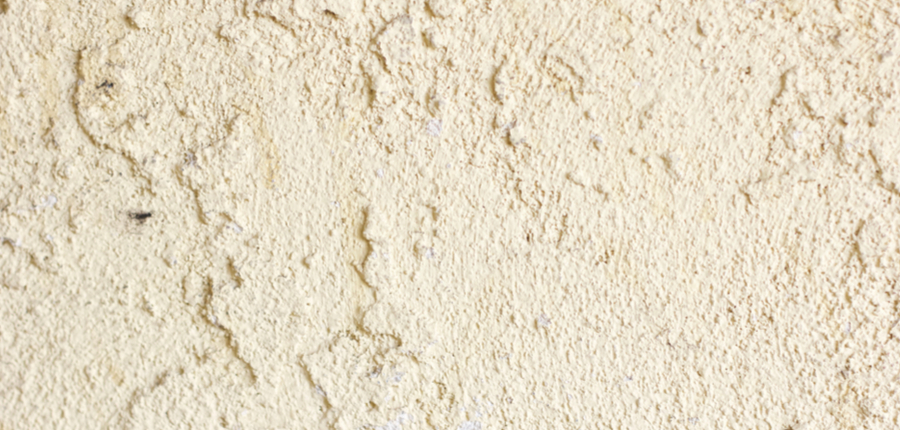 If you opt for a single coat stucco sliding instead of the above-discussed three-coats system, the square foot price will come down to around $7-$8.
Some states/counties require you to have a building permit first for remodeling and renovation of your home. These fees are determined by the local government. For example, a project valued at $2,500 will incur at least $152 in permit fees in Clark County, Nevada.
Now, let's take a look at a few sample quotes from real installers/suppliers.
According to the latest report from the Stucco Manufacturers' Association, the cost of installing stucco ranges from $2 to $20 per square foot.
Guzzo Stucco has a published price range between $7.50 and $10 per square foot. On the other hand, Stucco Surgeon offers different price points for different kinds of stucco siding:
Conventional or traditional stucco is installed for a price range going from $7 to $9 per square foot. Their average base rate is around $250.
Acrylic stucco is installed for an asking price starting at $12 per square foot. The average base rate is estimated to be around $300.
Other Costs to Consider
Aside from the above-listed stucco prices, there are also some other additional costs that could crop up along the project.
Well, you'd likely pay more if your house has multiple stories or has unique architectural details. Laborers will take more time installing the siding, after all. That said, prepare about $400 for each additional work day.
Transportation of equipment and fuel costs should also be considered. Farther contractors have to travel farther distances, incurring a bigger fuel cost.
Naturally, stucco is a gray or tan material. If this doesn't suit your taste or with the architecture of your home, you can opt to have the stucco painted. Doing so will cost you around $20 to $40 per gallon.
Although stucco is a beautiful siding material, it's prone to cracking and (if it's been painted on) paint chipping. Because of this, close annual maintenance needs to be done to ensure that the siding remains in top condition.
The first maintenance need is the cleaning of the stucco siding. Using a pressure washer is a good idea to keep molds, mildew, and dust from ruining and dulling the material.
Another thing to watch out for is the cracking of the material. Small cracks need to be dealt with before it can grow bigger and incur greater expenses. Crack repairing products can deal with these sorts of cracks.
Few Smart Tips To Apply
Before you decide on choosing stucco siding, first consider the siding material of your neighborhood. The overall architecture of the neighborhood can have a big impact on the value of your home. For instance, choosing to use wood sidings when the rest of the neighborhood uses stucco is not a good idea.
The cost to stucco a house depends largely on the area of the house. Houses with smaller areas where stucco will be applied (for instance, 200 or 500 square feet) tend to be charged more as it makes more sense to charge a small area, in terms of business.
Also, houses with larger areas where stucco needs to be placed can also try to get discounts from their contractor for the square foot count of the windows and doors. These areas are typically included in the per square foot rate of installation.
Don't use glossy paint when painting stucco. You can use flat finishes, which works best. You can also utilize any acrylic-based paint intended for outside use. These paints can support waterproofing and can endure the weather conditions better than other coats.
Estimation of the number of materials you'd be needing for each coating of stucco can be figured out through online calculators. An example is Hedberg Supply's stucco product calculator.
Get at least three price quotes first before deciding on a specific contractor. As much as possible, choose the nearest one.
Stucco Siding Cost Factors
We've discussed the basics of how much does stucco cost. There are factors that affect the rates of stucco installation too.
Size and Area. As mentioned earlier, the most deciding factor is the size and area of the house.
Are there bay windows in your house? Complex architecture? Are there more stories where the material needs to be applied? The more complex the environment where the sliding is applied, the greater the cost usually gets.
Labor rates vary largely depending on the state. A greater number of the workforce also translates to a higher cost, especially since labor is charged per hour.
Stucco sidings usually can't be completed in a single day. This is because stucco is applied by layer, and layers need to dry out first before a new layer is placed on top. This significantly increases the expenses.
Different contractors offer their services at different fees too. Plus, there may also be contractors who offer some free add-ons or finish their installation at a faster period.
As mentioned earlier, varying locations have varying rates of labor and the contractor. Aside from this, the farther you are from a contractor, the more expensive the costs for fuel and transportation of equipment becomes.
Average Stucco Repair Charges
Stucco is known for its durability and longevity. Nevertheless, improper installation can cause some damage to the siding. If not resolved quickly, major repairs can cost as high as $50,000.
The removal of old sidings is estimated to range from $1,000 to $3,000. The additional budget will cover the labor charges for the removal and disposal of your old siding, as well as the preparation of the site.
The high cost will apply if your siding already has "stucco tears" or staining under its opening. This means that moisture got in and the wood behind the stucco is rotten.
To avoid the expensive average stucco repair cost, you can hire experts to check your house. A moisture intrusion test prices around $500 to $1,000. A bit costly, but definitely not as expensive as major repair costs.
As for cracks, you might want to check first if it's vertical or horizontal.
A vertical crack means your foundation is shifting. A stucco siding isn't that durable if the house is located in an area that is prone to ground or foundation shifting. Frequent heavy rains will also not make it any better. Hence, you should opt for repairs after consulting a foundation expert. An inspection by the said professional will cost you around $350 to $1,000.
If it's a horizontal crack, on the other hand, you may use a stucco patch. Pre-mixed patches cost around $13 to $20.
Lastly, when the need arrives, you will have to sandblast your house before you can re-stucco it. Removing any paint before you can install the new coat is time-consuming and will likely cost you some money.