It is common knowledge that roaches are not our friends. In fact, whenever you find yourself faced with a cockroach on the floor or in just about anywhere near you, either you swat at it, scream for help or scream and run.
Most homeowners are faced with the fear of having their houses infested by roaches. And while there may be remedies available, the entire cockroach population is never exterminated from homes unless a professional is hired to do the job.
Cockroach exterminators promise to eliminate roaches altogether. In fact, they are so confident in doing their jobs well that if on their second visit and the coaches are still there; they guarantee to exterminate the remaining pests free of charge.
You would probably be looking back by now to a point when you found a cockroach scurrying across the kitchen floor in the not so distant past.
Average Cost of Roach Exterminator
Exterminating roaches would have costs ranging from about $30 to around $300.
Some companies would only cover the exterminating procedures while most would include bundled services in your package. For example, Discount Pest Control in Ohio published their rate as $150. This covers a three-bedroom house with a basement and a 30-foot perimeter. This also includes two treatments in a span of six months. In the case of HomePro Pest Control in Norfolk, VA, the exterminator prices for roaches amounting to $199 already takes care of at least 30 kinds of pests, an annual termite and crawl space inspection, and a mouse, rat, flea, and tick protection.
Other roach exterminators are very specific in the kinds of roaches they wanted to exterminate. This is true for Action Wildlife and Pest Control Services in Waco, TX. Among their many services is the extermination and cleanout of German roaches; the service of which costs $250.
And while some companies are more expensive than the others, referral discounts are also common. Markle Termite and Pest Management in Dallas, TX offers a $50-discount for every person you refer that signs up for a plan with an annual service agreement.
What is Included
Depending on what works best, the pest control professional may be using a chemical spray, bait, or even fumigation to deal with the roaches.
The amount that you paid also covers the needed supplies like baits, pesticides, traps, or any other tool required for the completion of the job.
And as always, the initial estimate is also included in the services. It is normally for free.
Additional Costs
Most exterminating companies do not give you outright a flat rate on their services. Instead, you would be asked to provide some information about the area that needs servicing. This is because the bigger the area that is infested with roaches, the more expensive it would be for you.
Serviz, a pest exterminating company with locations scattered all over Los Angeles, offers their services at a starting price of $299. This is, however, only for homes that have an area of 1,000 sq. ft. max. If your home has an area greater than this, you would most likely be paying more. Obviously, the bigger the area, the more supplies are needed.
Shopping for Roach Exterminator
Upon seeing a cockroach at home, the first reaction is to go for the first exterminator on your list.
Remember that when hiring for professionals; always make sure to check on a few things first. For example, a thorough background check of the company wouldn't hurt. Try to discover how many years they already are in service. You may also check feedback found on their websites just to be sure. And finally, contact your prospects and see whether their quotation and the coverage of their costs suit your needs.
Factors Affecting Cost of Roach Exterminator
Normally, an onsite estimate is required to make sure they give you the right costing for their services. Some companies would have published rates for a specific area. As in the case of Service, their flat rate of $299 is only for homes that are not bigger than 1,000 sq ft. Action Wildlife and Pest Control, on the other hand, limits their flat rates to an area not more than 2,000 sq. ft. The same is true for Discount Pest Control that limits the $150 charge to a three-bedroom house. More than that and you may be subject to higher costs.
Some homes may not be as infested as the others. Having said such, you may be paying for more if your home, after the initial assessment, has a major roach problem. The worse the infestation is the more effort is needed to get rid of the roaches.
You can earn discounts by referring your friends to the companies that provide exterminating services. In the case of Markle, it is a $50-discount per referral. The more referrals you have, the more savings you get!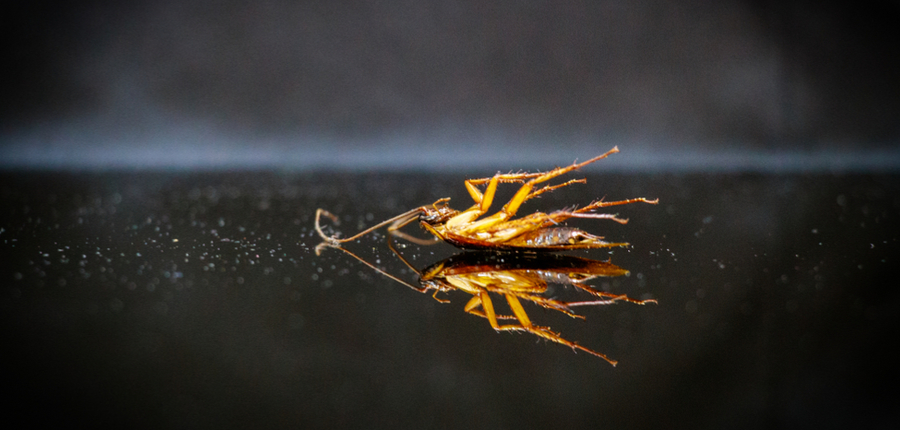 Additional Information
One of the most effective strategies for getting rid of roaches would be to keep your area clean at all times. It should always be practiced that everything that attracts roaches like unclean dishwashers and washing machine should always be cleaned. Leftover food must be placed in an airtight container and for everything that was already thrown away, make sure the garbage is out of the house before you retire for the night.
While foggers are commonly being used to eliminate bugs and roaches, it always poses dangers, especially for those without any experience handling them. It could be poisonous; it could harm your lungs, or even create damage to the house when not used properly.