If you want a neat-looking lighting for your house, minus the cords and lamp shades, recessed lighting is the best option for you! The said type involves a light fixture installed into a hollow opening in the ceiling. It has a much lower profile, but no worries, as it gives off the same brightness as other lighting types.
Installing recessed light, or can light, is applicable indoors or outdoors of your house, apartment, or another type of building. That said, how much will it cost to install recessed lighting?
Average Recessed Lighting Installation Cost
Based on costs posted on various websites, the cost to install recessed lighting may run from $100 to $200 (per light). The said price, according to Home Advisor, already includes the cost of the bulb which may range from $6 to $20.
Take note that you would need to multiply the average recessed lighting installation cost with the number of bulbs you need to adequately illuminate an area. According to Fixr.com, most people will install 4 to 6 lights to achieve that. So, if you are charged with $150 per light, you would most likely pay around $600 to $900 for the whole project.
Of course, the above estimates only aim to give you an idea of the costs. The exact recessed lighting price, after all, will still depend on several factors.
Cost Factors
The recessed lighting price may be higher or lower depending on a number of factors. These include:
The labor cost in your location. Some areas in the state have higher labor costs than others. For instance, the Homewyse.com online calculator projects that prices in New York well exceed the $200 maximum average. Other parts of the country charges within the average price range and few will have lower prices than that. According to Fixr, most electricians charge $65 to $85 an hour for the installation.
Where you want to install the recessed light. It will be more expensive to install the lights in commercial spaces as it requires more expertise, care, and specific equipment.
Your ceiling. The architecture of your ceiling will determine how easy or hard the installation will be. Of course, it will be costlier the harder the project is.
Whether it's a new construction or a remodel. Installation of recessed lights to an area not worked on before will be much easier. Thus, this option will be less expensive.
The type of trim. Also known as the rim, this part of the light fixture helps seal in the illumination and cover up the edge of the hole in your ceiling. The rims come in many shapes and textures to give your lights a distinctive look.
Other factors that may affect the installation price include the ceiling height, and whether you are going to install the lights on drywall or cement.
Also, the type of LED bulb used by your installer will also affect the cost. Thumbtack says that retail prices of LEDs have the following price range:
2700-3000K LED soft light: $15 to $20
4000-5000K LED bright light: $20 to $30
Details On Pricing
The installation price also varies due to the different pricing method used by electricians. According to Thumbtack, some professionals will charge by the light. The total price of this per-light method includes the light housing, wiring, lamp and trim, LED bulb, and labor.
Other installers, on the other hand, may charge per hour. That said, the cost will be higher the more experienced the worker is.
You should also expect other companies to charge additional fees. That may include a minimum service fee for the transportation expenses and employee wages.
DIY Costs
Just like other electrical installation projects, you can install recessed lights yourself. That is, provided that you know what you're doing. Insufficient knowledge and the absence of safety protocols will do you more harm than good. Plus, you might end up spending more on damages and re-installation.
A DIY project includes purchasing a lighting kit from your local store. This kit will cost about $20 or more. You will also have to buy the main three parts of the recessed light including housing, trim, and bulb.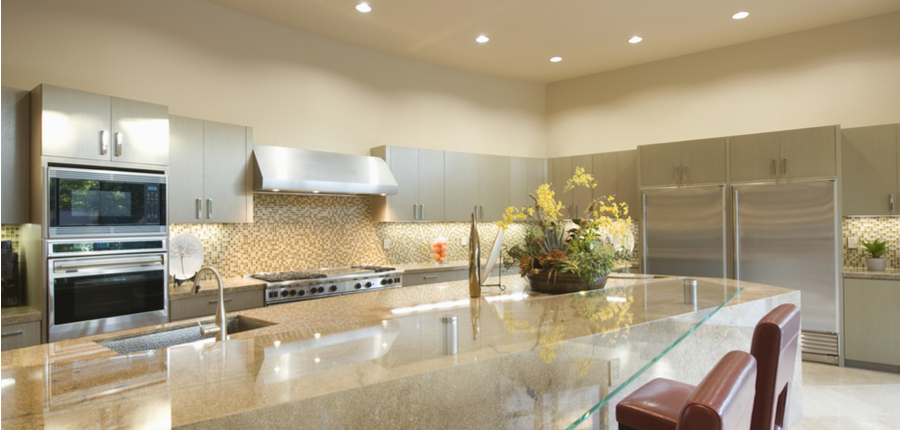 Opting For Professional Installation
A DIY project is appealing, yes, due to its low cost. However, let's not forget that there are perks when you choose professionals to install your recessed lighting.
The said installation projects also involve spacing, layout, and cutting the correct size of cans. These tasks are complicated and you may have a hard time doing it right even as a skilled DIY homeowner. If you have doubts, it might be better to hire a professional.
Hiring a professional worker will also save you the hassle of removing old lighting and repairing existing ones. Furthermore, he/she can give you expert advice on how you can improve your house lighting in general.
Regardless of how you wish to install it, this type of lighting fixture will surely not disappoint. Do your home a favor and plan on a recessed lighting installation today!