It is important to clean not just the inside of our homes but the outside too. After all, our home's exterior is what the people will see first. This will make a first impression on them so let's make sure that we make that impression really good.
There are many ways to clean the exterior of our houses. Pressure washing is one way to keep our deck, patio, siding, and driveway looking like new. Aside from improving their appearance, it also protects the outer surfaces of our homes from the build-up of elements caused by the changing of seasons.
We can pressure wash our homes by ourselves by buying equipment from home improvement stores.  Or we can also hire professional pressure washing companies to do the job for us. But before anything else, we would like to clarify the difference between pressure washing and power washing as these two are often used interchangeably.
Power washing uses hot water to get rid of stains like grime, molds, and dirt on the surfaces. Pressure washing makes use of high velocity to remove dirt from exterior surfaces of the house. Each approach is recommended for certain types of surfaces.
It is recommended to have the exterior of our homes cleaned at least once a year. So let us check the costs to power wash our homes so that we can include this in our annual budget.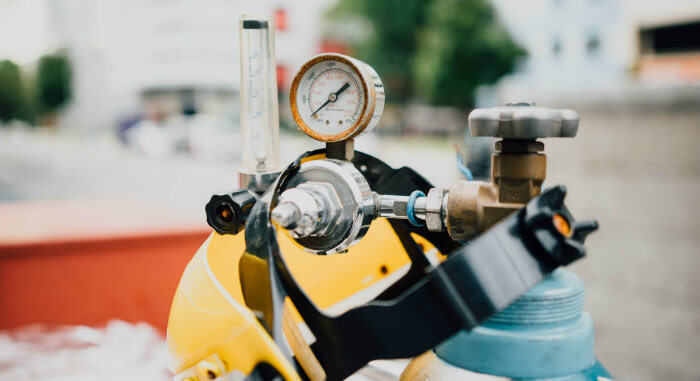 Average Cost of Pressure Washing
For those who want to pressure wash their homes by themselves, they need to buy or rent a pressure washer. If you are going to buy a pressure washer, the price would depend on the brand, if it is powered by gas or electricity, and its capacity or the PSI (pounds per square inch) for electric washers and gallons per minute for gas pressure washers.
The gas pressure washers in home improvement stores like Lowe's ranges from $279 to $973. There are more variety of electric pressure washers in the market and they cost somewhere between $79 and $249.
For those who want to rent pressure washers, the price would depend on how many hours or days you will rent the equipment, the model and its capacity, and other essential parts that you need to avail of. The average rental is $100 per day.
For those who prefer to get professional help, the expense will be between $120 and $200 for a regular-sized house. But it can go up as high as $500 for large houses.
What are Included
The pressure washing prices and power washing prices offered by service companies include the use of power-grade equipment, transportation to and from the job site, soap, water, pumps, and the professional service of a well-trained staff who knows how to treat every corner of the outside of your home without causing any damage.
Professional pressure washing companies are also licensed and insured which guarantees that their insurance can cover the cost if ever there were damages while getting the job done.
Additional Costs
Some companies set a limit to the surface area that will be covered by the service. They usually charge additional fees for every area or square foot that exceed their set limit. Additional services like window washing and cleaning, sealing the deck and patio, gutter cleaning, and roof cleaning have added expenses.
For example, Absolute Detail in Wilmington, North Carolina charges $0.25 to $0.55 per square foot for pressure washing decks and fences. If you want to have the dirt and stains in your driveway or walkway removed, they charge $0.08 to $0.14 for every square foot that will be pressure washed.
For those who plan to rent a pressure washer, they have to keep in mind that they will also shoulder the cost of gas or electricity, water, oil, and detergent. The price of one gallon of pressure washer detergent is $15 but you will not consume that whole amount for a regular-sized house.  Rental companies also require a refundable security deposit.
It is also important to note that these rates are for residential purposes only. If you want to pressure wash commercial spaces, the rates are usually higher. Kindly contact your local pressure washing services to get a quotation if you plan to pressure wash in a commercial area.
Shopping for Pressure Washing
Some homeowners are the do-it-yourself type. They want to do the job themselves. They can buy pressure washers from their local home improvement stores or they can check online for some good deals for their bucks.
Other homeowners prefer to entrust the job to the professionals. They are knowledgeable and efficient in getting the job done. There are websites that can help you connect with the local businesses that can provide you with the cleaning service that you need.
Exterior Cleaning Contractors has a directory of companies in pressure washing businesses in different states. Kindly check the local pressure washing service companies in your area to get a quotation and schedule a cleaning.
Factors Affecting Cost of Pressure Washing
Surface Area – The area or items that will need power washing will affect pressure washing cost. Service providers need to know what will be covered in the cleaning process. It may be just the side of your house/building, the sidewalk, patio, driveway, garage, fence, or it can be all of the above.
Of course, the more areas covered, the higher the service cost.  For example, Pressure Power LLC, a pressure washing company that provides services in the Beaverton, Tigard, and Hillsboro areas in Oregon, gave us a quotation of $198 for pressure washing of driveway, sidewalk, curb, and entryway with an area of 1,200 square feet.
Type of service – You need to talk to your power wash service provider about which services you would need such as house wash, roof wash, or concrete cleaning. This would also determine if you would need help in removing grease or oil, mineral build-up, grime, or taking off the paint for priming.
Location – Each area has a different rate for this cleaning service. In Dallas, Texas, the average pressure washing price is $264 for the home exterior and $100 for the driveway. The average hourly rate is $30 while the average price per square foot is $0.60.
Meanwhile, in California, the average pressure washing price is $372 for the home exterior and $200 for the driveway. The average hourly rate is $37.50 while the average price per square foot is $0.73.
It is also best to compare power washing prices of different service providers in your area to get an excellent deal. Check also for promos and discounts that they offer for new or loyal customers.
Additional Information
For those who decide to make this an outdoor cleaning project, make sure you do your research on the proper wash to pressure wash your house. Always exercise caution to avoid damaging the outside of your homes.
But whether you prefer to buy or rent your pressure washer or choose to hire trained personnel to pressure wash your home, it is important to allot a budget for this. You are not just cleaning the outer surfaces of your house and making it more beautiful for the cost to pressure wash house, but you are also protecting it from damages which might cost you a lot more if you do not take care of your exteriors now.