As they always say it, first impressions last.
When having guests visit you at home, their first impression would always be reflected by your driveway. This part of the house would be the welcoming committee and would give your guests a glimpse of what your house would be like. A paved asphalt driveway, complete with designs and ornaments may give them an idea of what to expect once they reach your home.
Driveway paving refers to the process of covering the ground leading to your home with a hard surface. Beyond its aesthetic value, it could also make traveling from the main road to your home smoother; so it can't all be about beauty, is it?
Now, you may be asking. Is paving the driveway something you can do? Well, whether it can be done by you or by a contractor, one question remains on top. How much does it cost to pave a driveway?
Paving the Driveway Average Cost
The cost to pave your driveway would depend mostly on a lot of factors – with the size of the driveway being a major influencer. The price would usually be computed per square foot. On the average, it is anywhere from $2 to $12 per square foot.
Your preferences and the contractor you choose would determine the price as well. For example, Advanced Asphalt Recycling LLC in Seymour, Connecticut installs new pavement for $2.30 per square foot. On the other hand, Richfield Blacktop in Richfield, Minnesota charges about $4 to $7 per square foot.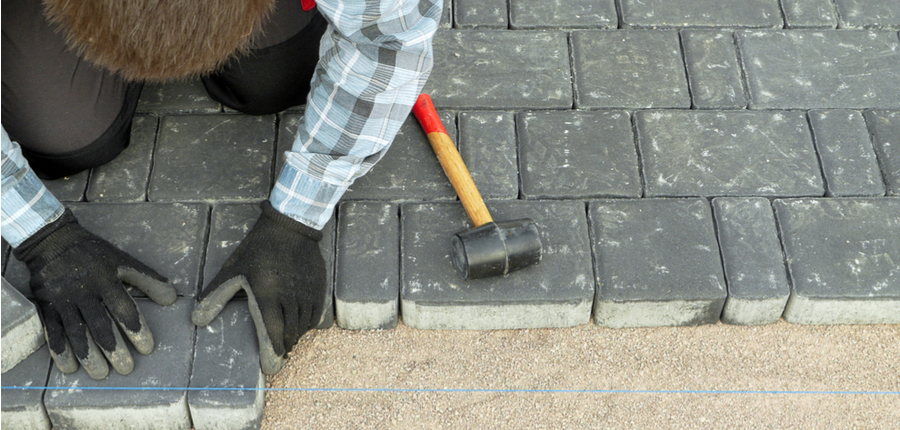 Certain conditions would also affect your cost. For example, Advanced Asphalt Recycling may charge you $2.30 per square foot to install new pavements, but if your area has an existing pavement that needs to be removed first, it would cost you about $4.10 per square foot. This already includes the removal of the old and the installation of the new pavement.
Inclusions
When paving your driveway, you can choose from numerous materials to use. It can include gravel, asphalt, or concrete.
After calling your contractor, it is normal for a representative from the company to pay you a visit to assess the area that needs to be paved. The assessment would provide you with a rough estimate. You can also take advantage of this visit to ask the representative some questions and discuss your options.
Prior to the installation of your new driveway, the contractor removes existing asphalt/concrete (if any). This is also the same if the driveway has weeds or other plants that may affect the installation of the driveway. The sub-base is then prepared, after which, the asphalt/concrete is installed.
It takes a day to prepare the base for the application of the pavement. Depending on a lot of things, paving can be done the next day or whenever possible. Some factors that could determine the succeeding schedules would be the weather forecast for the next few days. The homeowner's availability can also affect schedules.
You may be excited to use the new driveway but when you have a recently-installed one, give it a day or two after the final application of the asphalt before using it.
Other Costs to Consider
If you have chosen a concrete driveway, pieces of lumber are needed to hold the concrete in place while it hardens. The lumber should also be oiled for it to be easily removed once the concrete is hard enough. Prepare to shell out an additional cost of about $7 to $15 for this. Of course, the amount of lumber you need would depend on how long your driveway is. Check with your contractor first before the purchase.
Now, if you have chosen an asphalt driveway, make sure you have an asphalt sealer. This is because, after about three years or so, you may find cracks on your driveway, but, fret not, because you can always fill the cracks with an asphalt sealer before it becomes larger. A big bucket of sealant that could usually cover about 200 to 500 square feet can cost you about $45 or so. A tube of it costs around $8.
During the initial assessment of the contractor, one of the things that should be asked of you is on whether the area is accessible by big trucks or not. An area that is not accessible may cost you more as it would be extra labor to lay the asphalt/concrete manually.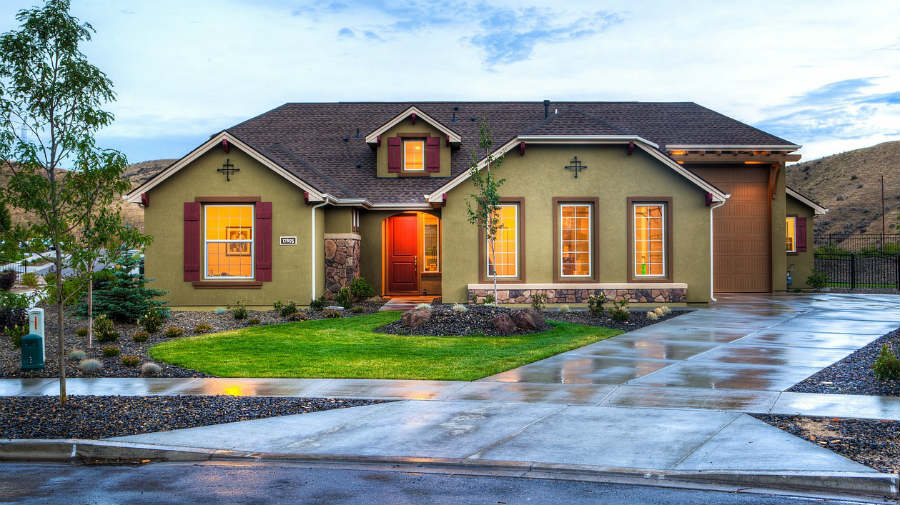 Buying Tips
When shopping around for contractors, make sure to check each and every company's background. And upon finding the contractor of your choice, make it a point to give them a few days to prepare for the job.
The National Asphalt Pavement Association (NAPA) has a listing of contractors per state. Narrow down the names of the contractors depending on your preferences. You can then send them an email, or call them, to find out about their services and their prices.
Unilock has a driveway paving cost calculator that can give you an idea of how much you are likely to spend for the project.
For the DIY fans, you can mix equal parts of linseed oil and mineral spirits but remember that this mixture, when applied, darkens the concrete.
For payment, most contractors accept cash and cards.
Paving the Driveway Cost Factors
When paving your driveway, you will be faced with a lot of options. Be it that you use concrete, or asphalt, or even special materials – these, all, can influence your total cost in paving your driveway. Asphalt is usually about $4 per square foot, while concrete is priced at about $7.50 per square foot.
And so how much does it cost to pave a driveway if you are using other materials aside from asphalt or concrete? Some special materials that can also be used in paving your driveway would be bricks which cost around $30 per square foot. Another material that is used is pavingstone which costs $8.50 per square foot.
When planning to pave your driveway, you can also check out your neighbors whether their driveways also need some paving. If yes, try to schedule with a contractor on the same date. Although this is not an assurance, some contractors may provide you discounts.
The terrain can also be a cost-influencer. It should have proper drainage because if it doesn't have, it would cost you extra. This is something not anticipated by the driveway paving cost calculator.
You should also note that the farther the contractor is from your home, the more expensive it would be for you. Remember, you have to take into consideration the cost of fuel. Better make sure this is cleared with the contractor before you finalize your decision.
What Else You Need to Know
When thinking of paving your driveway, you can schedule it during spring or summer. This is because asphalt depends mostly on warmer temperatures for it to settle easily.
Quite unfortunate for the honest guys out there but paving driveways have an image always associated with scams and con men. When somebody knocks on your door saying they have extra asphalt from another job and will provide you huge discounts, don't believe them. Most of the time, they will only spread sealant across your driveway. If you have plans to pave your driveway, always deal with the contractors.