You've finally decided to leave your old home and settle in a cozy house somewhere else. While you're all giddy and excited about the move, you might be a bit anxious about transferring all your stuff to your new place.
Well, one of the options you can consider is using portable storage units. You can rent or buy the said unit from companies like Mobile Mini. This option is perfect if you love packing but hate moving your things.
Average Mobile Mini Storage Prices
The Mobile Mini storage prices will depend mainly on the size of the container. Typically, the larger the storage, the higher the price. The company does not have a list of the prices online. Fortunately, you can request a free quote through their website to know the exact costs based on your preferences.
Average Portable Storage Unit Cost
According to Buyer Zone, new storage units may reach as high $6,000+. The specific averages are as follows:
20' container: $2,800 to $3,400
40' container: $4,900 to $6,000
40' high cube container: $5,000 to $6,200
If you want to save some money, you can opt to buy used containers. The prices include:
20' container: $1,900 to $2,400
40' container: $2,600 to $3,300
40' high cube container: $2,700 to $3,400
Aside from the purchasing expenses, delivering the containers to your location will also add to the overall price. The additional cost may be around $80 to $500 if it's a delivery in town and will increase the farther you are and the heavier the traffic is.
Moving And Renting Expenses
Moving your things using portable storage units will be more affordable than purchasing the containers themselves. According to Moving 101, a local move may cost as low as $500 while a long-distance move can price as much as $5,000.
There are instances when you don't need to move your furniture right away. That said, you still need to store them somewhere else to declutter your house. If that's the case, portable storage unit companies may allow you to place the container on your property or in their storage facility. Home Advisor says that the rent for a unit may cost somewhere between $90 and $250 per month.
Moving And Renting Cost Factors
The exact cost will depend on the following factors:
Size of the container
Where you intend to keep the container (maybe on your property or in the company's storage facility)
Duration of the rental
The distance of your location from the provider
As the company will come to your house to pick up your stuff, you will also have to pay the shipping fees. The cost to deliver the unit may run anywhere from $100 to $500.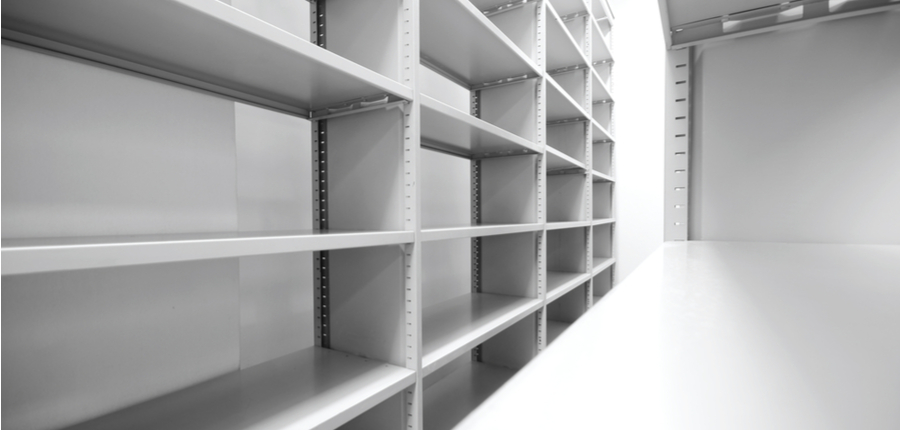 Sample Costs
Want to buy or hire from other companies? Here are sample costs to give you an idea of the current prices in the market:
Port-a-Store: sells containers starting at $2,500 to $6,000
PODS: moving costs start at $600 to $3,000+
Pack Rat: moving costs start at $700 to $3,400+
U-Pack: moving costs start at $1,500 to $2,200+ (local move unavailable)
The above average costs may give you an idea, but nothing beats knowing the exact prices. The only way to gain such knowledge is by asking quotes from the companies. That said, always look beyond the figures during your selection. Consider the details of the services and choose which one will be the most favorable to you.
Considerations
Portable storage units were popular due to the convenience it offers to those who are planning to move or those who simply want to declutter their homes. After all, the only thing you have to do is to pack your things. The company, on the other hand, will go to you, pick up your stuff, and store them somewhere safe.
That said, there are some considerations that you may want to take into account before you decide to spend for this service. Here are some points to think about:
Most facilities for portable storage units are not temperature-controlled.
Portable storage units generally offer one type of security.
Using portable storage units may become so expensive if you don't declutter first.
Ideally, you should book a portable storage unit company a month before the transfer (or earlier).
Money Saving Tips
If you want to save your money, you have to decrease the number of portable storage units you want to use. To make that possible, you have to reduce the items you'd bring to your new place. Letting go is never easy, but here are some tips to help you get rid of stuff you don't really need:
Make money out of furniture sets that won't fit into your new home.
Throw a yard sale or, better, give your extra stuff to the needy.
Make time for getting rid of unnecessary things. Devise a weekly plan if necessary.