Want to have stunning roofing? Then, IKO roof shingles are for you. IKO roof shingles are known for their styles and colors.
The edge of IKO shingles over other brands is its premium and consistent quality because of the company's vertical integration.
IKO Roof Shingles Average Cost
The cost of IKO shingles per bundle is from $16.77 to $46.00. The following are the actual data from dealers:
East Coast Lumber – IKO shingles are priced between $28.28 and $46.00 per bundle.
Len-Co Lumber Corp. – IKO shingles are priced between $16.77 and $25.99 per bundle with IKO Cambridge shingles priced at $19.66 per bundle.
All Roofing Solutions, a roofing contractor in Delaware and Pennsylvania estimates the cost of new shingle roof to about $8,000 to $10,000 with an estimated rate per square foot to be between $1.50 and $4.00.
Actual costs may differ due to the materials, location, and contractor.
Inclusions
The above quotes from the 2 providers cover only the cost of shingles per bundle while the estimate of All Roofing Solutions covers materials' and installation cost.
The quotes usually doesn't include shipping and handling costs which are determined at the time of order.
Other Costs to Consider
Permits and Code Requirements – The requirements and permit fee vary per locality. For instance, local authorities of Daly City, California, known for strong wind gusts, strongly recommends that shingle roofs be installed as required in high-wind areas. It expects that six nails per shingle or per manufacturer's installation instructions be properly followed. The fee is $101.
For the City of Evanston, Illinois, the permit fee varies depending on the estimated construction cost.
Local, Regional and State Building codes vary as to requirements and fees. It is best to consult your local planning department.
Inspection Cost – Roofing inspection can be anywhere between $100 and $300. Inspection is necessary to ensure that needed repairs can be timely done.
Cost to Remove Old Shingles – Before the new shingles can be installed, the old roofing should be removed. The removal expense can be $1,000 or probably more, depending on the specifications of the old roofing.
Disposing of Old Shingles – To properly dispose of old shingles, it should be either be delivered to a recycling center or a landfill. Expect to shell out between $93.75 and $150 per ton to hire a dumpster for the deliveries.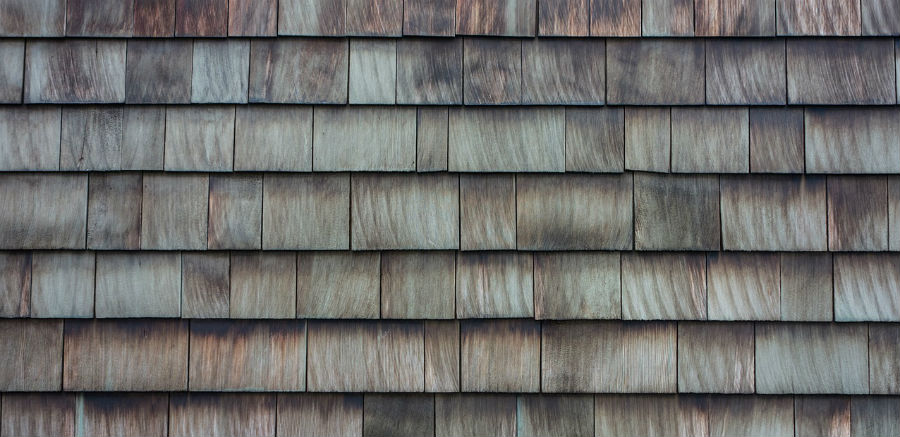 Buying Tips
Don't know what type and color of IKO shingles will work and look best for your home? Download the RoofViewer application at IKO's website. You can also browse through the photo gallery to find inspiration for your home.
IKO's website will also help you find the nearest local dealer.
As for the installer, you can hire an IKO Professional Contractor. IKO's website can help you find a Local Roofing Contractor nearest you.
Make sure that your roofing contractor:
Has a roofing license.
Is bonded and with insurance.
Offers workmanship warranty.
Has satisfactory records with the local business bureau.
Has been in the roofing industry for many years.
IKO Roof Shingles Cost Factors
The following factors are cost-drivers:
Styles – IKO shingles have 2 basic style categories: Architectural and Traditional 3-tab. Architectural shingles have a dimensional thickness with shades that simulate the appearance of wood shakes while traditional 3-tab shingles have tabs incorporated into its profile and are available in a variety of colors. Different styles can have different costs.
Weights of Shingles – The shingles come in different weights. The different weights mean different costs. The Cambridge architectural shingles are popular not only because of its size but also weight, one of the heaviest mats in the roofing industry.
The shingles also provide superior weather protection. Since IKO shingles can weigh up to more than 50% when compared to the weight of other shingle brands, it can afford to offer a wind warranty starting at 110 mph sustained winds.
IKO produces shingles that weighs 230+ lbs. per square.
Size of the Shingles – The shingles comes in different sizes. The different sizes mean different costs. One of the types of IKO shingles, the Cambridge, is popular because it provides 100 square feet of coverage per 3 bundles compared to 96 to 98 square feet by other brands. The larger coverage means value for money for the homeowners.
IKO Cambridge shingles price is, in part, driven by its size and weight.
Warranties – IKO shingles have a different warranty period. Shingles can either have 20, 25, 30, 35, 40, or 50 years of warranty periods. ArmourShake and CrownSlate, on the other hand, both have limited lifetime warranty. The company also offer different "Iron Clad" protection periods.
Algae-resistant – If you live in an area where algae are a concern, consider choosing shingles with an algae resistant system to protect against algae discoloration. The following are algae-resistant IKO shingles: Crowne Slate, Armourshake, Cambridge, Cambridge IR, Dynasty, Royal Estate, Marathon Ultra AR, and Marathon 25 AR shingles.
Performance – ­­IKO shingles has a line of shingles known for its large exposure, high-definition profile and dimensional thickness. Dynasty, and Cambridge laminated shingles give maximum protection against water protection and other harsh weathers.
Design – The premium line of the company mimic the look and color of cedar shakes while providing weather protection. Armourshake, Crowne Slate, and Royal Estate are known to be used in high-end properties.
Color – The company has a premium line of shingles known for its beauty and color.
Size of the Roof – The size of the roof is a focal cost driver. The size determines the number of materials needed as well as the labor hours to install the roofing.
Location – Different locations cause differences in costs of materials and labor.
Contractor – The industry experience of roofing company can cause it to charge higher than other companies.