House frames act exactly like the skeleton. Without it, it is impossible for any building structure to stand on its own. This is why around 60% to 70% of the total project cost of any structure is concentrated in this part of the construction.
If building your first house, the determination of how much exactly the price to frame a house can be daunting.
And while steel frames are gaining more popularity nowadays, lumber frames are still the preferred ones. If that's the case, how much lumber to build a house exactly is? It is for the same reason why most of us would likely just leave this matter to the experts.
House Framing Average Cost
Discussions from Houzz.com show a homeowner from Southwest Missouri reporting spending $27,000 on materials and $9,500 on labor for a 3,700 sq. ft. house framing.
Another one from Oregon shared spending $14,000 on materials and $9,800 for labor building a 1,900 sq. ft. conditioned space, 400 sq. ft. garage, and 350 sq. ft. porch. Both constructions didn't have contractors so there were no supervision fees included.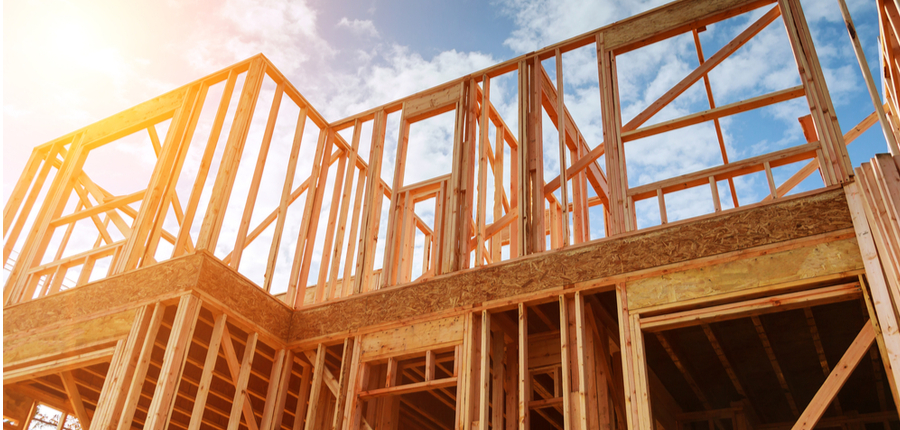 On the other hand, someone from Texas has reported having accepted a bid for 5,700 sq. ft. house consisting of $70,000 for materials (Laminated Veneer Lumber or LVL load bearing sticks), $54,000 for labor, and 14% builder fee.
Based on the above examples, it is estimated that the cost to frame a house is between $9 and $22 per sq. ft. for materials and labor excluding general contractor fee.
So, a standard 2,000 sq. ft. house would cost roughly around $20,000 to $50,000 including supervision fee if you don't want to get your hands "dirty". This would vary proportionately depending on the size of the house, among other factors.
To answer the question how much lumber to build a house, here is the price list of house framing lumber according to WoodboardandBeams.com:
| | | |
| --- | --- | --- |
| Doug Fir timbers | Size | Per Linear Foot |
| 12′, 16′ & 20′ lengths | 3×8 | $3.95 |
| | 3×10 | $4.93 |
| | 4×8 | $5.28 |
| | 4×10 | $7.90 |
Their engineered lumber such as LVL (Laminated Veneer Lumber) Microllam® 1 ¾" thick ranges from $3.33 to $13.73 per foot for sizes 7¼" up to 23-7/8″.
The 3½" thick ranges from $8.78 to $16.97, the 5¼" thick ranges from $14.90 to $29.09, the 7" thick ranges from $20.06 to $40.63, for the sizes ranging from 9½" to 18″.
Columns, on the other hand, range from $5.26 to $11.98 per foot depending on size and thickness.
Also available are I-Joists that range from $1.88 to $4.25 per foot and Rim Boards ranging from $16.80 to $29.44 per foot depending on size.
Metal stud framing, on the other hand, costs 3% higher than the total project cost when using wood. While the cost of metals would definitely be lower in comparison, the labor charges for metal studs installation are so much higher than its wood counterpart.
Inclusions
You would likely see these items once you get hold of a quotation from a framing contractor:
Materials – these are the woods or metal studs, and others supplies used to construct the frame.
Tools and equipment – these include the use of any device and machinery in order to get the job done.
Protection of existing structure – taking care of any pre-existing properties on the site whenever present.
Labor costs – these involve all the hired hand when constructing the house frames.
Delivery – this includes transporting of materials and supplies and even the mobilization and demobilization of the tools and equipment to and from the work site.
Cleanup and disposal – this includes the removal of all debris accumulated during the construction and disposal when the job is complete.
Other Costs to Consider
Apart from the actual materials needed to complete the job, there are also other aspects of the project that may add to your cost. These are:
A house frame without a house wrap is prone to air leakage and inadequate breathability. House wrap is relatively cheap. For only a price range between $470 and $990, you can now protect your construction from air and water leakage.
Removal of Existing Structure
Before you can head on to house framing, you need to make sure that the area is free from other structures as removal of them can add more cost to your expenses. To save, you can just take care of this on your own if you can.
Typically, a contractor would assume that you being the owner would oversee the project. But if you rather stay in the background, the contractor would charge additional fees for leading the project. This usually runs at 14% up to 17%.
If there are a lot of ideas going through your head in the middle of construction, changing anything may not only be annoying having to revise what has been started but also rather costly. No matter how small or trivial you think a simple alteration is, it can oftentimes create a domino effect on the entire project cost to frame a house.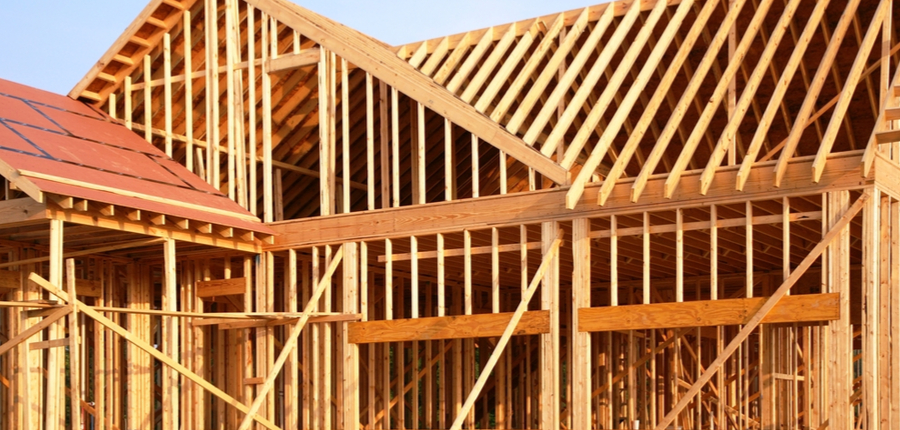 Buying Tips
Since the cost of house framing is unpredictable, it is essential for people to educate themselves with regards to economizing their costs. Here are some suggestions:
Know where to find house framing services
Searching for an outstanding house construction firm is a hefty task. But if you've had experience working in construction or dealing with them, it makes the endeavor easy-peasy. Otherwise, research if the key.
Asking people you know who have had construction done in their home for a referral to some reputable construction company wouldn't hurt either.
Among the most reliable house framing companies in the industry are Silverado Framing & Construction, Inc. in Riverside, California and Patton Taylor Enterprises in Memphis, Tennessee.
Use Metal Studs Instead of Wooden Studs
In terms of total cost, wooden studs are cheaper compared to steel studs. However, it is far more economical to use metal in the long run due to its durability.
Know where to buy quality materials
All suppliers would claim superior quality all the time so it essential for you to know better. Look for sources which have long-standing good reputation if you really want what's best for your house.
House Framing Cost Factors
Since a house's value can vary, it is vital that you determine the cost prior to employing workers to construct your home.
There are lots of variables to be considered to determine house framing price. These are:
Materials – your choice of materials, whether wood or metal stud, their quantity, and quality, would make up most of the overall project cost.
Labor – your choice of materials would spell a significant difference in the total labor cost of the project as metal studs would be more expensive to install than wood. The skills and experience of the workers would also play an important role in the costing.
Location – the place of construction hugely affects the project cost. Not only will the cost of materials and labor be affected by the cost of living and cost of doing business but also, will be covered by the existing construction regulations that include building permits, taxes, prevailing labor rates, among others.
Size of the Project – The entire cost of the project will also depend on how big the project is. A bigger project means more materials and more laborers for the project, which also equates to a higher price.
Design – The design you want for your house frame will affect almost every aspect of the project. The materials, how long the project will be the done, not to mention the skill level of the workers would have to adjust to your design.
Do-It-Yourself or Hire a Contractor – Your cost will also depend on whether you decide to go DIY in framing your house or if you'd prefer to tap a contractor to do it for you. Of course, you will still need to hire laborers when deciding to do it on your own but it would still be cheaper since you wouldn't have to pay for supervision fees, not to mention the markup on every component of the project.
What Else You Need to Know
It's not just about the price of the overall house framing that determines whether you've been economical or not. A low-priced project would be considered expensive if it wasn't done correctly or the quality and durability are questionable since you'll end up having to pay more for repair and reconstruction.
Also, a high-priced project can be considered cost-efficient in the long run if it would not entail a lot of maintenance work in the years to come. So it really boils down to your choices actually. So, when planning, look at the project at all angles before deciding. This eventually would make or break your dream house.