Remodeling or renovating a home requires a lot of planning. Out of all the parts of your home, the exterior often gets more attention than the rest. This includes the sidings of your outer walls.
There are a few types of sidings available including vinyl, wood, and fiber cement. James Hardie is the most well-known brand of fiber cement products.
Hardie Siding Average Cost
It is easy to search for cheap siding materials around. But would you be willing to settle for that if you can have better, if not the best?
James Hardie sidings are the best when it comes to fiber cement products. These will last you a lifetime and the warranty they give proves that. They are tough and will keep their shape for the years ahead.
HardiePlank siding price will vary for each distributor. Lowe's sells their 0.312-inch by 144-inch Siding Panel for $8 – $15 depending on the finish and horizontal width.
They have a good selection of finishes and colors and have HardieTrim available as well.
Expect to pay around as low as $4.30 to as high as $20.00 for installed Hardie siding depending on a lot of factors which we will discuss within this article.
So if you have a 1,500 square foot home/project, then expect to spend around $6,450 to $30,000 in total.
Peninsula Siding Company's price ranges from $10 to $14 per square foot.
If you choose to have ColorPlus technology added to your sidings, this will add 30% to 35% to the expense.
It also has other higher-end products, such as HardiePanel vertical sidings, HardieShingles, and James Hardie Artisan Series, available. These are of higher expense.
Inclusions
Sidings – Your choice of finish and color. The standard measurements of each panel will be 0.312"x144", the horizontal width will range from 5.25 to 12 inches. Most models have widths of 8.25 and 9.25 inches. They come in different colors and finishes and some even look exactly like real wood.
Trims and Cutouts – Window, door, and corner trims will be included in the total Hardie board installation cost. Since companies will help you in the planning process, you can work with them to find the perfect combination of sidings and trims. These come in many colors and styles; you will surely find a set that fits your preference.
Supplies – Installation supplies such as screws and mounts will be included. Cutting tools and mounting devices will be provided by the contractor as well.
Installation – The contractor you choose will do the installation process for you. James Hardie advises its clients to hire experienced contractors. This will make you sure that the panels are installed correctly, and the warranty won't be voided.
Delivery – The sidings will be delivered to your household by the company you bought them from. Most contractors will deliver them as well since you will be paying for the total package of materials and installation.
Warranty – HardiePlank products come with a 30-year warranty. This is one of the best and longest warranties in the industry. The finish and paint of the products come with warranties as well. The only thing you will pay for when using the warranties will be the labor charges. The warranty is transferable from one homeowner to another.
Waste Removal and cleanup – The contractor will dispose of the excess material and debris from the installation.
Other Costs to Consider
If you have previously installed sidings and want to have them replaced, they will have to be removed. Tearing down old sidings will cost extra. It is best to get quotes from the contractor you choose or have them add this to a package deal.
You can do the removal of old sidings yourself, but this will take a lot of time, effort, and equipment.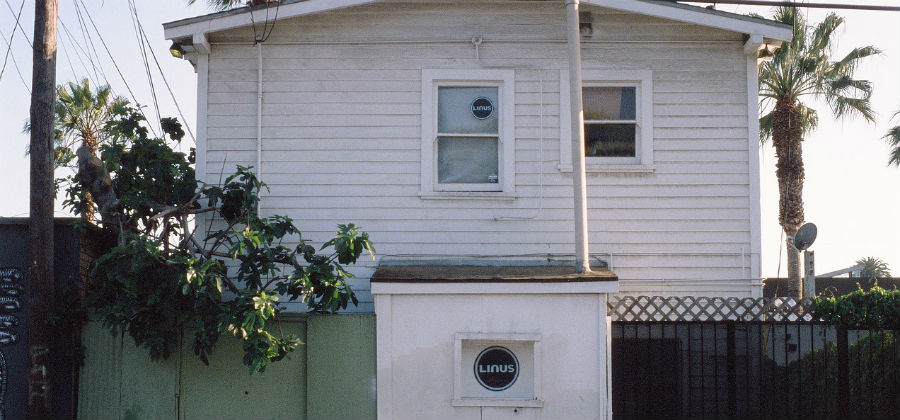 Buying Tips
The James Hardie website has a form you can fill up, so you can get free quotes from contractors in your area. Simply fill out the form with your details and you will be set. Their website has photos of all their products as well; you can browse through their site and even find projects that could serve as inspiration for your home.
SidingCalculator.com has a calculator app that you can use to get a rough idea of how much the HardiePlank siding price is. The prices you will get from this site won't be accurate since the actual price will depend on your contractor. This app only serves as a basis for you.
Hardie Siding Cost Factors 
Area Coverage – The entire size of the whole area will be the biggest determining factor of the price you will pay for in the project. If you have a two-story home, the price will be a lot more compared to if you had a single-story house.
Size of Sidings – The minor differences in the horizontal widths of the panels will affect the price. 9.25-inch panels will cost $2 to $5 more than 8.25-inch ones. The smaller 5.25-inch models could be cheaper, but it would require more of them to cover the same area as the larger sized ones.
Type of finish – you have a wide array of choices when it comes to this aspect and the overall expense would depend on whether you decide to go for the cheapest or get the best quality for your home.
Location – Any commodity or services would almost always be affected by the area where you reside due to cost of living and cost of doing business. The home improvement charges is no exception.
Contractor Hired – Companies will have different quotes for installation. Some companies will charge more than others and the quote will vary for each state. There are contractors that will do the installation service as well as provide all the materials needed such as panels and trims.
What Else You Need to Know
Always try to get quotes from multiple contractors and ask what is included in the prices they give. This will give you the best options, so you can determine which company will provide the service you want for the budget you have.
HardiePlank sidings are made of fiber cement; one ingredient is silica which can be harmful to your health.
It is highly recommended that you hire professionals as they know how to work with this material. They have many years of experience in working with James Hardie products and they even offer installation warranty which is very helpful.