Moving to a new apartment for short-term business deals or school can be troublesome. A lot of money goes into the rent for space itself – whether your company or scholarship program pays for it or it's on you. If you're lucky, you can get a bargain price for a fully furnished space.
But the usual scenario is that a space may contain only the bare furniture necessities, and you would need to hire a moving truck to bring in some of your own furniture pieces. Fortunately, there's a trend where you can rent furniture for a certain period of time. This makes things more convenient for you.
How much does it cost to rent furniture?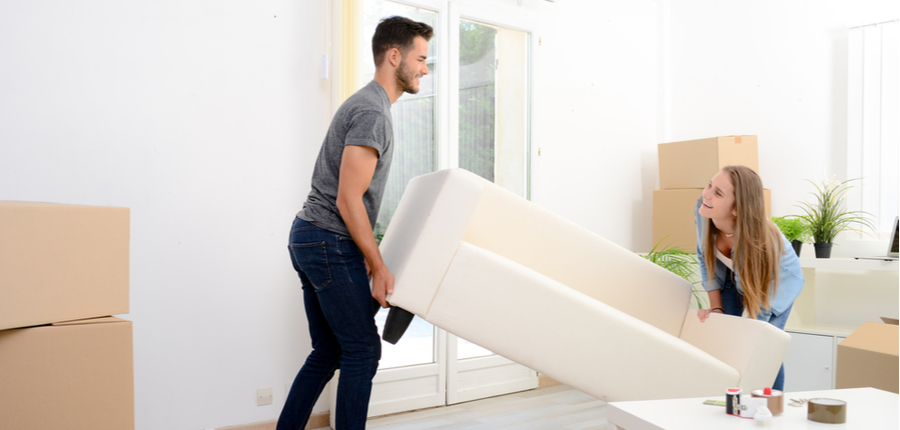 Furniture Rental Average Cost
Furniture rental prices vary on how many furniture pieces you will be renting. The least duration available is a month, and the maximum is 12 months or more.
Cort offers three plans for rental furniture:
Move-in Ready – get your entire home fully furnished with complete sets of furniture for every room. They give you options here for your style choices, varying in prices of course.
Rent by Room – you can choose particular rooms which you would want to place the rental furniture. They have living room sets, bedroom sets, dining room sets, housewares, and additional sets.
Rent by Piece – the cheapest option where you can select by furniture piece. Here, you can mix and match to your heart's content. They offer everything from house décor to outdoor furniture.
As an illustration, let's say you'll be staying in Phoenix, Arizona for a month and you are planning to avail Cort's services, their website will give you the prices as:
| | | |
| --- | --- | --- |
| Plan | Options | Price |
| Move-in Ready | A Higher Standard | $2,784.99/month |
| | Uncompromising Style | $1,889.99/month |
| | Easy & Affordable | $1,414.99/month |
| Rent by Room | Living Room – Myron with Sydney | $524.50/month |
| | Bedroom – Dorian Queen | $713/month |
| | Dining Room – Sydney with Archstone | $365.50/month |
| | Housewares – Matelasse Bedspread Package | $170/month |
| Rent by Piece | Sofa – Myron | $189/month |
| | Bed – Campton Queen Headboard | $94.50/month |
| | Dining Table – Conan 60" | $252/month |
| | Lighting – Maxim Table Lamp | $76/month |
| | Electronics – 55" TV | $441/month |
Cort also offers an office line-up of furniture sets and pieces. If you are hosting a party, they also have chairs, tables, and other party furniture. They also offer a promo for students with a starting price of $99 for three rooms. Cort's prices depend on your location and the duration of the lease.
Brook Furniture's pricing can start for as low as $365 per month.
Inclusions
Furniture rental prices listed by companies in their sites include the actual prices of the overall furniture collection by style, room collection, or individual furniture pieces plus their quote according to your location. Also included is the security deposit that the company may ask from you.
The cost of renting furniture varies from company to company. Some include the delivery fees and set up with the prices posted on their sites, some do not. You should research first what is included and what is not.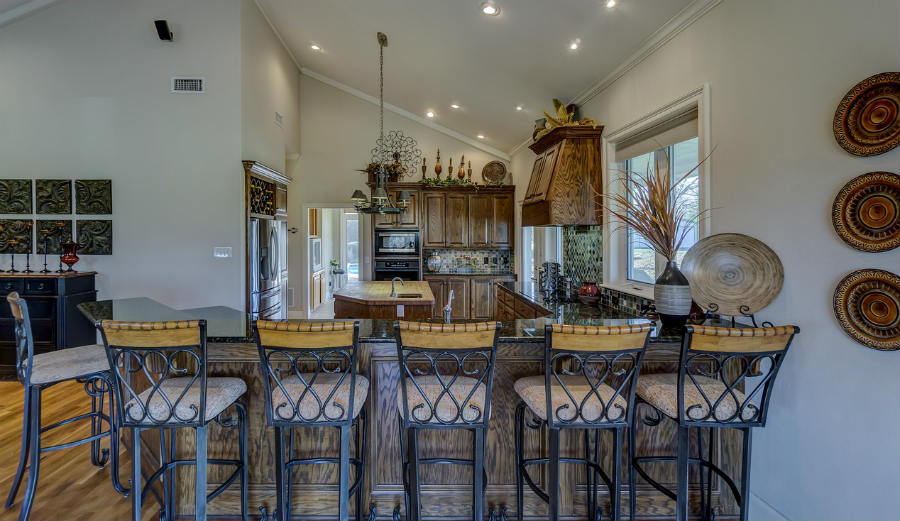 Other Costs to Consider
Hardly accessible apartments and buildings will incur additional charges. Some furniture rental companies offer insurance plans in case of natural damages to the furniture. Sometimes, security deposits are also required but can be refunded by the end of the lease. And if you ever like a furniture you are currently renting and it's in good condition, it's possible that you can purchase them as your own.
Some companies offer a rent-to-own plan for furniture like RentaCenter.com. They offer a collection of refurbished items by various manufacturers. Rent-to-own though has a similar price range with "rent-to-rent" companies. They cost a lot more than buying a furniture of your own.
To give a brief comparison of prices between renting a sofa per month and buying a similar sofa on Amazon:
| | | |
| --- | --- | --- |
| Sofa Style | Brooke Furniture Rental's price | |
| Sofa with Chaise | $219/month | |
Then again, renting furniture is a wise move when moving only for short period of times. Purchasing a new furniture or getting rent-to-own ones are for longer commitments.
Other additional fees that your company may charge are processing fees, pick-up fees, set up or installation fees, sales tax, and late payment fees.
Buying Tips for Furniture Rental Services
The cost of renting furniture is a wise option if you're moving for shorter periods of time. Before you make your decision, you must take the following into consideration:
Hire Trusted Furniture Rental Companies – look for furniture rental companies with good ratings and reviews online. You can visit Yelp and search for reviews made by previous customers. If you know someone who had rented furniture before, ask them for a referral.
Customer Service – a good company should have good customer support that can assist you in case any problems with their furniture and services arise
Terms and Conditions – thoroughly read through the contract so you should know on what terms will be responsible with
Flexible – in cases when you're business trip finished earlier than expected, you would need to terminate the contract with the furniture rental service you hired as well. Look for a company that would not give you a loophole for instances like that.
Insurance Coverage – you, as the customer, should take care of the furniture by all means while they are in your possession. Insurance plans offered by the companies can only cover the natural damages caused by fire or floods. Tears or stains, for example, will be under your liability.
Styles Offered by the Companies – most of the companies offer their own pre-arranged furniture collections and they post images of those on their websites. It is, of course, not always going to look exactly like the one in the photos. FormDecor even has 3D models of some of their furniture pieces so you can get a better preview online. You can also ask for a staging first so you can actually see how it's going to look in your space.
Basing your judgment off on photos and reviews online is not sufficient. Be sure to inspect your rented furniture pieces for damage right after the delivery so you can inform the company as early as possible. In that way, you will not be charged for such damages present in their products even before you started using them.
Some companies send a supervisor to be present during installation so they can assure that all the items will be installed correctly and that no damage is caused by the transportation and installation.
Furniture Rental Cost Factors
Here are the factors that will affect the total price you will be paying when renting furniture:
Actual price of the full collection, room collection or furniture piece – the prices offered by the furniture rental company as per the full collection, by room collection, and by furniture piece.
Location and Length of Lease – your location or the location you will be moving into and the duration of your lease with the use if their furniture. Hard to reach locations may be charged for additional fees.
Security Deposits – initial-partial payment for inconveniences that the customer might do such as selling the furniture as his own or other violation of the terms and conditions agreed.
Delivery – the delivery fee to your location or the location you will be moving into. This may or may not include the setting up of the furniture inside your place.
Insurance Plans – this is usually an optional purchase although, getting this is highly recommended. You can avoid unnecessary charges in case of emergencies when you have an insurance plan purchased ahead.
It's a wonder on how much does it cost to rent furniture. It's a brilliant industry that offers comfort to everyone at a price. You as a customer should meet the terms and conditions included in your contract with the furniture rental services company, and vice versa.