People nowadays focus on the benefits of gardening and landscaping. It is definitely a way for us to relax and enjoy this simple outlet. There are many tools involved in this kind of project. The big question is, how to store it.
This guide will present to you the possible shed building prices and their benefits.
Shed Building Average Cost
It depends on the size, make, and materials used for the shed. You have a wide range of choices such as wood, metal, vinyl, etc. The prices start at $140 up to $5,000 for prefabricated sheds and can shoot up to $30,000 for customized sheds.
If you choose to purchase a prefabricated shed from Elite Deals, a metal shed manufactured by Duramax sized 12" x 32" would be $3583.28.
Availing the very compact Val-U Ready shed from Sheds USA would cost you $1,348. This is an 8" x 8" shed, with a 4" exterior sidewall, and a gambrel roof.
Purchasing a vinyl shed from Better Sheds could would be $549, while telluride wood sheds sized 24" x 30" from Summerwood would cost you $28,571.
If you are still looking for the classic wood-style storage shed, you can purchase one from Summerwood for as low as $3,296. This will be pre-assembled and delivered to your residence for installation.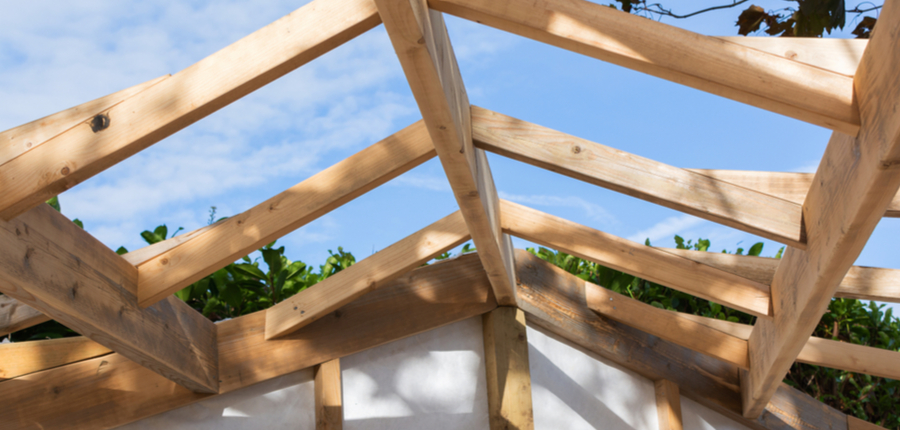 Inclusions
Here are the items and services included:
Materials – whether prefabricated or customized, materials such as wood, metal, etc. will be added to the total price provided by the manufacturer or contractor.
Delivery – the delivery price for prefabricated sheds are already added. For customized sheds, delivery prices will be quoted to you separately.
Installation and Manpower – these services will be provided to assist you in erecting your storage shed.
Accessories – doors, and windows come along with the shed.
Other Costs to Consider
There are many items to consider that may not be included in the storage shed cost. Here are those items;
Interior Accessories –a standard door and window will be included, however, you would need to prepare extra for cabinets, shelves, etc.
Concrete Foundation – there are many prefabricated sheds that come with pegs that can stand on soil, however, if the shed purchased or built would be a flat bottom, you would need to have a solid foundation where it would stand. Concrete slabs could cost around $3 to $5 per square foot.
Installation and Manpower Services (Concrete foundation) – since most manufacturers only provide you the pre-assembled shed, you would need to contact general contractors in order to lay out your concrete foundation. If you are hands-on and like to do this yourself, you may need to rent extra digging equipment and pay for operators to handle such tools.
Cleaning Materials – in order to maintain the structure and beauty of your shed, you would need to purchase cleaning supplies as well as paint (if necessary).
Permits and Inspection Fees – depending on your city building code and size of the shed, you may encounter the need to obtain building permits and have your area inspected prior to the project. This could cost around $50 to $200 depending on the city.
Buying Tips
Here are some tips for having a shed built in your backyard:
Look for 3 to 5 manufacturers that offer different styles and types of sheds. This will help you make a wider selection, and will also teach you where to look for materials with the best warranty.
Do not be discouraged by the high prices you see when it comes to bigger sheds. Try focusing on the price per square foot. This will actually show you that you are saving more on your shed than those who purchase smaller sheds.
Some cities allow will you to build a small shed without having to obtain a permit. Remember the specifics of the shed you need. If you don't need a big shed, keep it simple and minimal. This will also keep the price within the range of your budget.
When maintaining your shed, you may want to keep spare paint to give it a refreshing vibe once in a while.
You can purchase pre-assembled sheds on sites like Lowes, and Storage Sheds Outlet, while customized sheds are available at Byler Barns.
Shed Building Cost Factors
These are the factors that matters;
Location – depending on your city, cost of living may differ and render material prices higher. You should also take note of the location of the manufacturer as delivery fees may vary due to distance.
Size and Style – the bigger the shed, the higher the cost. The style of the roof along with the length of each sidewall can also alter the price.
Use of the Shed – When you figure out the use of the shed aside from just having it for storage, you will be able to pan out a design for what it should look like inside. You would also be able to determine how much space you need in order to get the right size.
Features and Customization – adding different accessories to make your shed glamorous and sturdy.
Material – sheds can be made out of different materials such as metal, vinyl, wood, plastic resin, etc. The prices of the materials differ significantly. Don't forget that each element is subject to additional materials such as nails for wood, or nuts and bolts for metal type sheds.
Maintenance – prior to building your shed, you would need to pre-plan about the maintenance that you will need to do on a routine basis. This will actually help you decide which material you would use by seeing which one needs less maintenance.
What Else You Need to Know
Sheds don't just serve as a storage area for your gardening tools, but they can also be an outside workshop for your wood-related projects.
There are many types of maintenance that can be done on your shed, however, it is best to treat your wooden shed to avoid termite infestation and rotting.
You may encounter some sheds that are also called barns, however, you will be able to differentiate them with their size, use, and design.
Now that you have all these information at hand, it's high time to find a place to store your gardening tools and have your own shed!