Do you plan to subdivide your land? Many landowners want to optimize their assets and ride the booming real estate market by selling smaller tracts of land. If you are planning to sell your land, subdividing it into smaller plots can make it more marketable, and the profit potential will also be higher.
Subdividing land could also be due to personal reasons like partitioning the land from inheritance or just because you have an extra land in your home that you may want to have a different use of. Whatever the reason may be, the common question is how much is the cost to subdivide property?
Before we go into discussing costs, many experts recommend that you consult land developers in the process of subdividing land. Yes, it is doable by yourself if the land is to be partitioned into two but as the number of partitions increases so does the complexities. Also, in any partition, you need certain services that should only be provided by professionals.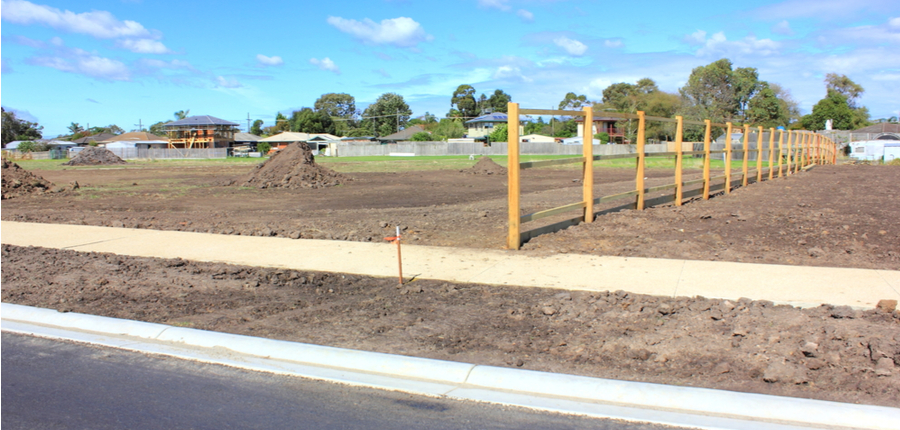 Breaking Down The Cost Figures
It is best to visit the local planning office or their websites to get details of the fees per locality as well as the requirements and procedures.
However, on the average, prepare to spend $2,000 to $23,000 to cover just the subdivision fees to be paid to the local authorities. The subdivision fees are a big chunk of the entire expense.
To cite several localities, here are some data on subdivision fees:
Los Angeles County, California – Subdivision fees from $16,231-$22,985 for a minor to major land division. For more details see Revised Filing Fees.
St. Louis County, Missouri – Filing Fee, $500; Subdivision Permit Fees, $500 plus $35/lot (for 4 lots or less) or $15 (for 5 lots or more) for residential lots; Display Plat Permit, $150; Highway Inspection Fee, $108/hour. For more details see Subdivision Review Fees.
Dallas City, Texas – Ranges from $1,548 plus $17/lot to a maximum charge of $19,350. See Guidelines for Submission and Processing for details on Subdivision Fees.
Inclusions
Subdivision fees and its inclusions differ from locality to locality. For instance, the fees for land subdivision in Los Angeles Country include payments for the following:
Regional Planning
Public Works, Fire Fees
Parks & Recreation
Public Health.
Other Costs to Consider
Survey – When subdividing land, the services of a land surveyor is needed to survey the land and create the plat which will indicate the land partitions. Cardinal Surveying and Mapping in Missouri estimates survey costs to be $175-$250 per hour. Of course, the extent and nature of the job will determine the final quote.
Environment Fees and Zoning Permit Fees – Some localities, on the other hand, require the payment of environmental fees and zoning permit fees, when necessary, in the processing of a land subdivision. In Los Angeles County, environment fees is $335 while zoning permit will be $222.
Legal Fees – A real estate lawyer may be needed to help the landowner analyze legalities during the subdivision process.
Clearing the Site – Proper permits will be required and removal will also entail cost. The cost may differ per locality and nature of the job.
Cost Supplying the Utilities and Other Provisions – Lines for utilities, storm water drainage, provision for driveway, and easements are necessary for each part of the land partitioned. Thus, provisions should also made. The costs of these provisions will depend per locality and on the provision needed.
To get a get an estimate on the costs to be paid to non-local authorities, contact local providers of services. If you hire experts on the job, they will have the knowledge and experience in your locale to be able to tell you what to anticipate.
Land Subdividing Tips
Wikihow enumerates several steps involved in subdividing land. At the minimum, they are:
Research if the land title is clean and can be subdivided.
Inquire the process in the local planning office and verify whether your land can be subdivided.
Design and map out the land subdivision. You can hire a professional to do this.
Hire a land surveyor to survey the lot and create the plat, a scale drawing showing the subdivision of land. A plat is required by the local authorities.
File application to proper authorities for processing.
To assist you in subdividing your land, consult land development firms in your locality such as Whitson Engineers at Monterey, California, The Sterling Co. Engineers and Surveyors in St. Louis, Missouri and Winkelmann & Associates, Inc. in Dallas City, Texas.
Be aware of and follow property laws and zoning requirements. Each locality will have it's own property laws and zoning requirements. Each locality may have specific procedures, and the costs differ, too. Hence, the subdividing land rate is unique to a locality.
Factors That Matters
Location – there are localities where the costs involved in subdividing land are higher than in other places.
Size of the Property – the larger the property, the higher the cost to subdivide it.
Use of the land – land use can either be for residential or non-residential. Usually, localities have varying subdivision fees per type of land use.
Number of Subdivision
Shape of the land – irregularly shaped land would cost higher than a regularly shaped land for surveyor fees.
What Else You Need to Know
You must check land restrictions in your locality. If you don't own a land, do not get too excited about buying a large piece of land with plans to subdivide it later on for profit. Not all land can be subdivided or if they can be, not right away.
The local planning authorities and local zoning laws may impose that certain types of land are not allowed to be subdivided. If your land is included, you may want to apply for an exception which could mean additional costs without assurance of approval.
The property could also have a lien. Obviously, the encumbrance needs to be settled first before subdivision can be done.
Also, don't forget the impact of your subdivision to property tax. As land partitions could increase the market value of your land, the same effect will happen to the property tax.