They say that the house you live in is your pride and joy. This structure of elegance is a statement of how hard you have worked in life to enjoy independence and financial stability.
Facade? Beautiful. How about your front porch which will be the first thing people will arrive at? In this article, we will discuss the cost of building a porch and how to save while doing it!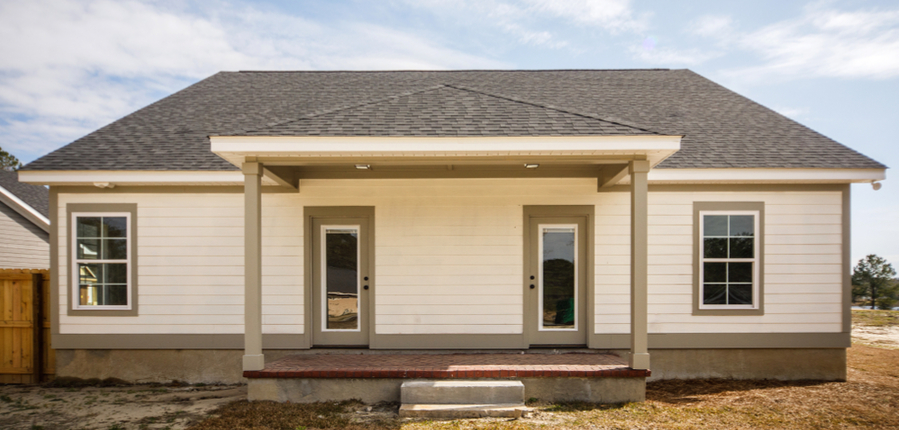 Porch Building Average Cost
When building a porch, there are some things that you would need to consider such as having it covered or open. Relevantly, covered porch costs per square foot are more expensive than having an open porch.
For the standard broom finish concrete porch, it would cost an average of $8.50 per square foot. If you choose to have it stained, stamped, or colored, it could shoot up from $10.50 up to $11.50 per square foot. This is a 4" thick deck with a smoothened finish. You can contact Noel Construction for assistance with pricing and installing a new porch.
Adding railings and steps will be an additional $165 to $600. Doors could range around $650 to $1,500 depending on the type of door that you will order.
Adding railings and steps will cost you an additional $165 to $600. Doors could range around $650 to $1,500 depending on the type of door that you will order.
For roofing on covered porches, it could cost you around $2 to $10 per square foot along with the installation cost. This depends on what type of material you would be using for the project.
For a porch sized 18 x 72 with a stamped concrete finish and metal roofing, the total expense would be $20,088. That would be an average cost of $15.50 per square foot. Adding the same size railings for $450, that would lead you to $20,538 in total costs. You can get railing prices on The Porch Company website.
Inclusions
The items that come with the porches price vary. It depends on what you intend to do, and what materials you would like to use.
However here are some basic inclusions to start off your project:
Materials – concrete, wood, paint, screws, etc. will come along with the initial expense to build a porch
Delivery – once you have agreed to the necessary work that you will have the contractors do, materials will be delivered in order to start the project.
Installation
Use of tools and equipment – these will come along with the service that will be provided.
Other Costs to Consider
Though there are many basic inclusions already, you should still consider these expenses that may arise:
Inspection and Planning – this is a separate charge that your contractor will charge you. This is to inspect your area and create a blueprint or design that will abide by the building code set in your county.
City Permit – once the inspection has been done and designs have been created, your contractor will work on the city permit in order to legally start your project.
Cleaning materials (Post construction) – you will need to purchase separate cleaning materials to finish up the leftover mess done by construction.
Refreshments – since you are having a crew work on installing your porch, you may want to purchase some snacks and beverages for refreshments.
Buying Tips
Here are some tips that you can use when having your porch built;
Before providing the covered porch cost per square foot, inspections for both land and existing roofing will be done. You may want to check what kind of materials were used for the roofing to shorten the time of inspection. You can also do your own inspection to see if there are any repairs needed for the roof as well.
Look for 3 or more contractors near your home to be able to compare prices. If you are not so familiar with any contractors in your city, you can check out Case Design, CFL, and a lot of other companies online for free estimates.
Make sure to have the estimated time and date of completion to avoid any extensions. This may lead to extra expenses.
Try to go with concrete porches rather than wood as this may be a more affordable option for you.
Make sure that your contractors have insurance or has drafted insurance in order to avoid any unwanted costs due to injury.
Porch Building Cost Factors
Here are the factors that matters:
Location – depending on the city you are in, the building code may affect the size of your porch. This can also affect the price. The building code can also affect the materials that will be used. If your city or county building codes state that you would need to use wood instead of concrete, then that would lead you to a higher price for the porch materials.
Type of porch – the price can also vary depending on the type of porch you will be building. This could either be a covered porch or an open porch. Having a covered porch means using more materials for the construction or addition of the roof.
Material – Whether it be composite, wood, concrete, or metal. The material to be used on your porch must adhere to the building code set by your county.
Accessories – styles added to the porch in terms of railing, doors, flooring, etc. can heighten the beauty of your porch, however, it can also alter the prices.
Installation and Service – looking for a cheap offer does not necessarily mean you cut down on expenses. You should make sure that the offers provided to you will lead to long-lasting materials and steer you away from any repairs in the near future.
What Else You Need to Know
You might want to explore the different designs that you would like to incorporate on the porch.
Bed Swings – you may want to add a bed swing to your porch. This could range from $1,500 up to $4,000 depending on the material it is made of.
Tables – you can also place tables that go along with the porch theme. This can start from $15 up to $1,500.
Stair panels – aside from the usual open steps that lead to your beautiful porch, you can also add stair panels on each side. This way, it provides a narrow entrance which can limit outsiders as well as give you a more elegant feel at the entrance. They can cost from $250 to $450 depending on the design you choose.