You know the importance of first impressions, right? Clean facilities project a positive image for a business.
Cleanliness is very important to any business. It sets the tone for a business' seriousness in doing business with clients. It also significantly affects the productivity and efficiency of employees.
Many business owners nowadays get the services of commercial cleaners so that they and their employees can focus more on their functions. It is also a business strategy where commercial cleaning is seen as a more cost-effective scheme than hiring a full-time cleaner.
So, what are the average commercial cleaning services rates?
Commercial Cleaning Average Cost
On the average, commercial cleaning cost is $18 to $30 per hour. The following are the average commercial cleaning services rates from actual providers: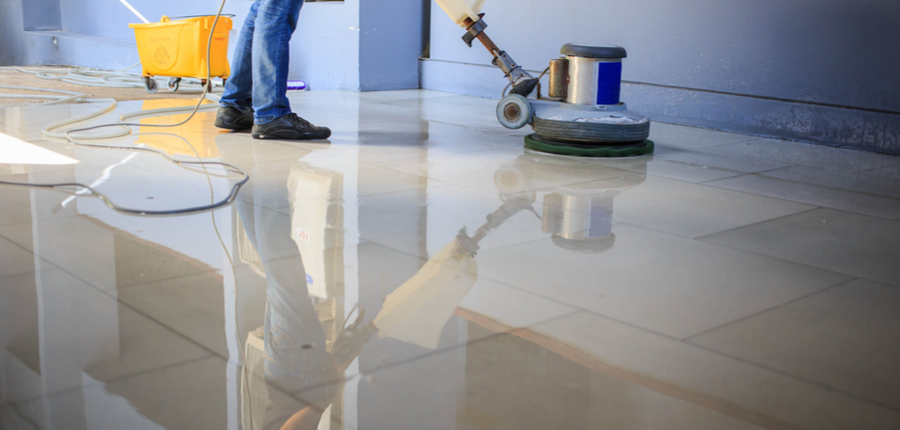 Inclusions
The quoted average cost is for basic cleaning services. For basic cleaning, the following are expected to be performed by the commercial cleaners:
Dusting
Vacuuming
Mopping
Disinfecting restrooms
Trash Removal
The commercial cleaners clean the common areas. Thus, basic commercial cleaning means that the employees have the responsibility to clean their desks.
Typically, commercial cleaners provide the cleaning tools and supplies needed to do the job.
The quoted janitorial service pricing is for a business type that does not need specialty cleaning.
Other Costs to Consider
Initial Deep Cleaning – To provide the cleaners with a fresh start for their services, they may require that an initial deep cleaning is done to the premises. Initial deep cleaning allows the cleaning company to bring the premises up to their standards. Expect to pay more than the basic cleaning for this one-time service requirement.
Additional Services – If you want additional cleaning services, you have to pay for them. Often, offices ask cleaning companies to do special cleanings such as window cleaning, carpet cleaning, and floor care on a periodic basis.
Travel and Parking Fees – A cleaning company may charge travel and parking costs on top of the janitorial service pricing. Travel is usually $20 while parking fees may differ per location.
Green Cleaning – This is a premium service offered by cleaning companies. It is an eco-friendly cleaning service wherein green cleaning products, supplies, materials, equipment, and techniques will be used.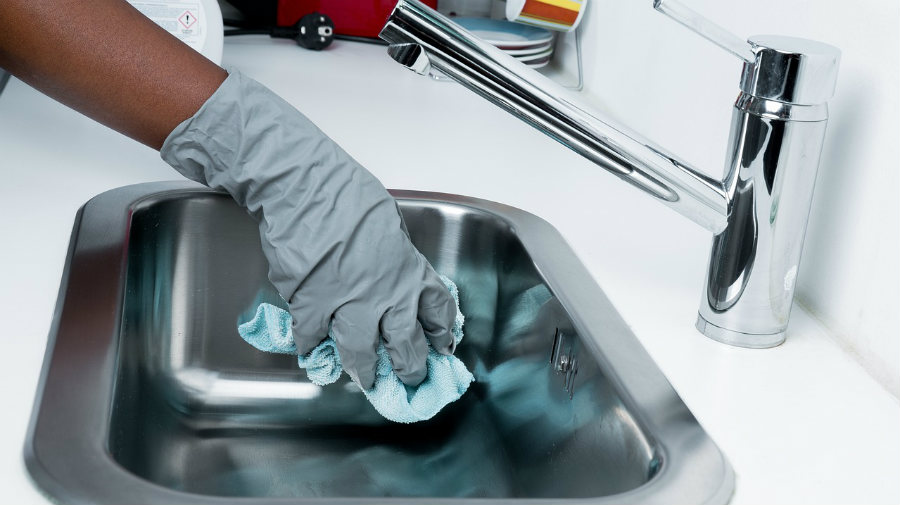 Buying Tips
Before getting the services of commercial cleaners, know what you want and what your business need. Determine what you would expect the commercial cleaners to do and how often they should do it. Being clear with the cleaning specifications will set the tone as you shop around for service providers.
To get the best deal, it won't hurt to ask for referrals. Good service providers usually are also advertised through word of mouth. Client testimonials will also help you make a choice.
You can also look at the site of the International Janitorial Cleaning Services Association, whose members include companies offering professional janitorial services, and house cleaning services among others. The site has a quick search facility for the providers of commercial cleaning nearest to your location.
After you narrow down your list of prospective cleaners, ask each provider to do a walk-through for them to give a correct costing for the cleaning needed. Being transparent that you have a budget limit will also be better. You can also tell the prospective cleaners that you have asked other cleaners to do a walk-through for an estimate. This way they will know that you are shopping around and it would give you an advantage of competitive prices that are within your budget.
Get a reputable commercial cleaning company. To get value for your money and protect your business against eventualities, make sure that the company's professional cleaners are bonded, insured, trusted, and well-trained.
Remember to read the fine print of the contract before signing to make sure you'll get what you pay for.
Commercial Cleaning Cost Factors
Size – The bigger the space to be cleaned, the higher will be the cleaning costs.
Layout – The more complicated the layout of the premises, the higher will be the cleaning costs.
Location – In places where there are some professional cleaners, competitive pricing may cause the cost to be lower compared to a place where there are only a few cleaners.
Scope of services – More cleaning services means higher cleaning costs. Cleaning services may be basic or full cleaning. Full cleaning is more detailed cleaning of the premises and is, thus, more expensive.
Frequency – The more frequent cleaning services will be done, the higher will be the total cost. However, the more frequent cleaning services may mean lower per visit cost.
Time of Cleaning – Cleaning can be done during the daytime or nighttime. Though many companies opt for nighttime cleaning because of less disruption on work, it is more expensive.
Nature of the business – The nature of the business is also critical to the costing of the office cleaning prices. Some businesses need specialty cleanings such as restaurant, gym or hospitals. The cleaning cost for said businesses is expected to be more expensive.
What Else You Need to Know
Some commercial cleaning companies give discounts to new customers. There are also some cleaning companies that provide lower costs when you hire them more often. Discounts are good for the clients as it saves them money in buying the services.
Though it is typical for cleaners to bring their supplies and equipment, you can talk with your provider about deviations regarding this. Nowadays, some companies can give quotations for cleaning services with cleaning supplies or without cleaning supplies.
You may want certain commercial cleaning supplies that are not used by the cleaning company, or you may just want to save money by buying the supplies yourself.
Also, there are a few companies that do not bring their cleaning equipment to the job because they don't want to use common equipment to service different clients. The buyer of the services will have to provide the equipment.
Some companies provide a round-the-clock emergency cleaning & restoration services as well as emergency disaster restoration services. In today's times when it is better to be prepared for eventualities, knowing your cleaning company can provide you with these special services are plus factors.
According to the Business Insider, the average person spends 90,000 hours at work over their lifetime. That is how much time each worker stays in the office premises, often longer than the time they spend at home. Thus, it is important that the commercial premises are clean so that it won't compromise your health as well as the health of your workers and your clients.
A clean workspace is important to a successful business. Not only is it a safer environment, but it also gives the premises a more professional appearance.