A carpet is perhaps the first welcome comfort of one's home. It is a projection of the house's environment and reflection of the homeowner's culture. However, like most things in the background, carpets tend to be forgotten – becoming dirty, dusty, and rather unpleasant.
Carpets, fortunately, can be restored rather easily. With the help of professionals and top quality tools, carpets could be a comfort again.
However, carpet cleaning, though mundane sounding, could take a lot of time if not done correctly. Professional help may be needed for a few times before going for a DIY.
Carpet cleaning prices should be researched before hiring to avoid conflict. While not exhaustive, this guide will help orient one answer the question: How much do carpet cleaners cost?
Carpet Cleaning Average Cost
Most carpet cleaners price their services in one of three ways. Those depend on how large the house or project will be.
There is the per square-foot cost which is mostly offered to smaller projects. Prices range from $0.18 per square-foot to $0.50 per square-foot, averaging at about $0.30 per square-foot.
There is also the per room cost, though there will be a minimum number of rooms and size guidelines. For Toney's Floor Care, medium-sized rooms are priced at $42.
Lastly, there is the per project cost. For a three-room project, Stanley Steemer prices their project from $120 to about $150. Other cleaners may have a range from $125 per project to $350 per project, averaging at about $225 per project.
There are actually many ways to clean carpets. These, naturally, have different prices and produce different results.
Steam Cleaning – This is also referred to as "Hot Water Extraction Method." It involves pressure to push hot water and cleaning chemicals into your carpet. This is included in the Stanley Steemer prices which start from $120.
Dry Cleaning – This is otherwise known as "low moisture" or "encapsulation" cleaning. It uses a rotary machine, cleaning chemicals, and small amounts of water to clean, though some dirt and debris will still remain. It is also generally cheaper.
Inclusions
Depending on the service provider, the services included will vary. So it is always best to ask questions before purchasing.
Pre-inspection is a must for all carpet cleaners. This is when they inspect the area to be cleaned and they note on the more prominent stains.
Most of the bigger carpet cleaners offer furniture removal for free. Provided that fragile and important objects have been removed previously, you could ask the service provider to remove furniture.
Pre-treatment, cleaning and rinsing should also be included without any additional fees. These, after all, are the reason that you hired a carpet cleaner. The soap, cleaning chemical, and cleaning tools are also included.
A final inspection is also part of the deal. It would be both unfair and unlawful if the carpet cleaner shows up and disappears, leaving a half-done job.
Other Costs to Consider
Pet Odors and Unpleasant Smells – The removal of pet smells and other unpleasant odors usually require additional fees.
Furniture Removal – Some cleaners would charge for the removal of furniture. Others, like Stanley Steemer, price their projects without additional furniture removal costs.
Carpets on Stairs – Carpets on stairs have additional fees. Some charge $2 to $3 per step. Some charge a fixed fee, of $30 for the first ten steps or so.
Scotch Guard Protection – Some of the bigger cleaners offer this for free. However, some have an additional fee of $5 to $10 per room needed. This is to prevent staining the newly cleaned carpet.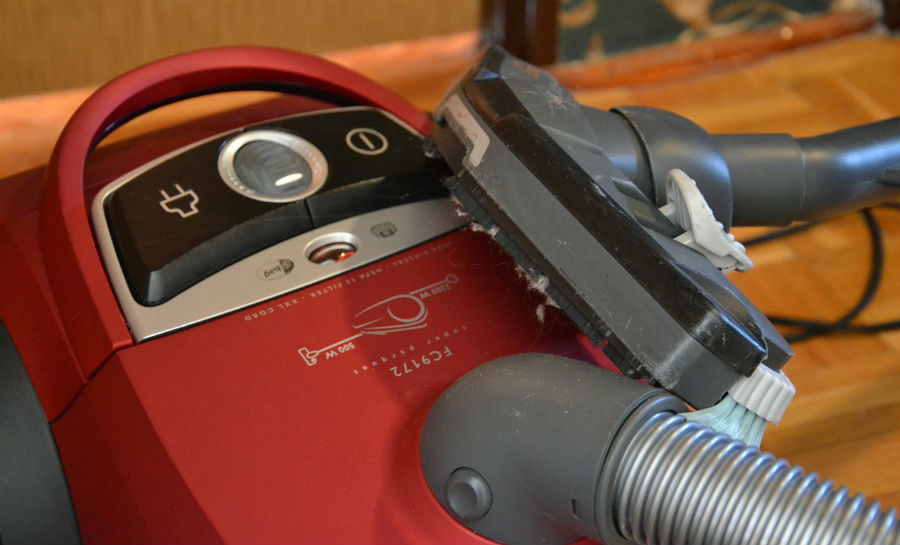 Buying Tips
Before buying the carpet cleaner's services, always ask as many relevant questions as possible. It's best if you list them down so you won't forget.
Here are some good questions according to The Carpet and Rug Institute:
"How long have you been in the business?" – A service provider's answer to this question will reflect on their capabilities. The longer they have been in the business, the better.
"Do you vacuum before deep cleaning the carpet?" – Vacuuming before deep cleaning is critical and will make a huge difference in the end result. The answer should be a resounding yes.
"How much will it cost?" – Never forget to ask for an estimate from the carpet cleaner while you're still on the phone. Find a price range that you are comfortable with before accepting the service provider's offer to avoid conflicts.
"Are your technicians certified through the Institute of Inspection, Cleaning and Restoration (IICRC)?" – Certified technicians provide both a sense of security and a assurance to you, the client. It also implicitly guarantees that the job will have satisfactory results.
"Do you move furniture? If you do, for how much" – Asking this question lets you both know and prepare your furniture for removal. Some cleaners move without extra fees. Others, however, move furniture for free.
The Carpet and Rug Institute also provides a directory for their certified service providers. All carpet cleaners listed in the directory are service providers who have a Seal of Approval from The Carpet and Rug institute.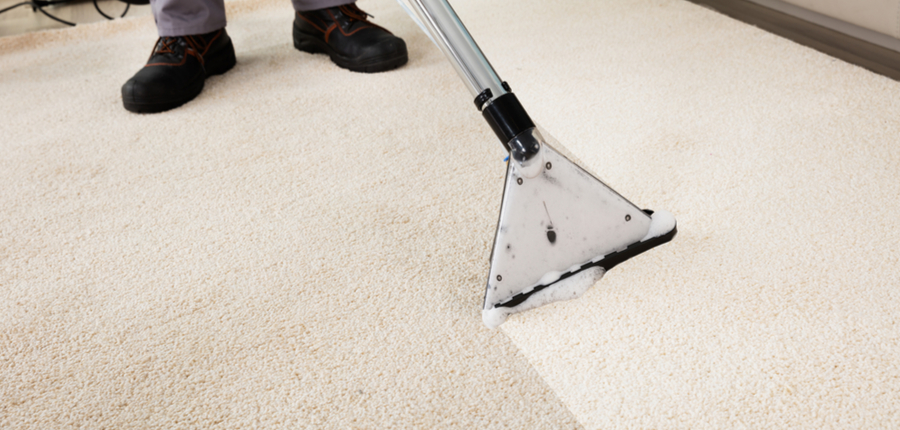 DIY
You could also do the carpet cleaning yourself. Just remember to vacuum clean the carpet, remove surface stains, and use cleaning solutions that are of the same brand or compatible with the carpet cleaner.
The first way to do it yourself is to rent a deep cleaner. Deep cleaner rental prices range from about $29.99 to about $40. This cost, however, does not include the cleaning solutions and other cleaning tools.
On the other hand, you could also buy your own carpet cleaner. Though the "one-time" payment will be higher, you would be rewarded by the fact that you will spend less in the long run.
Carpet Cleaning Cost Factors
While it may sound simple enough, carpet cleaning prices actually differ due to many factors. These price differences may include:
Type of Carpet – Some carpets require a more delicate type of cleaning, while some require a more laborious kind. Service providers adjust the price for different types of carpet.
Location – There may be additional charges if the service provider is based far from your place. This additional is for the transportation cost of the tools, most of which are heavy.
Condition – Cleaners would usually price accordingly. The dirtier and bigger the area to be cleaned, the bigger will be the cost for labor.
Size of the house – While not necessarily more expensive on the whole, smaller homes may have a bigger price per room or square foot. Always check with the service provider to avoid complications.
As a rule of thumb, always ask the question: "How much do carpet cleaners cost?" Never forget to weigh out the price against services.