Around 95% of the residents in the United States own a car. But only 82% of the Americans have a place to house two automobiles in their homes. While a garage primarily serves as a roof over privately-owned motor vehicles, it is interesting to take note that only an underwhelming 15% of garage owners park their cars inside.
It goes without saying that the construction of a garage on a residential property is not only decided by its perceived sole purpose. In fact, there are even more people who use their garage as a mechanical workshop or tool storage than simply a place to house their vehicles. The term 'man-cave' has been popularized by the idea of using garages as a personal refuge for entertainment and leisure activities (e.g. bar, library, gym, etc).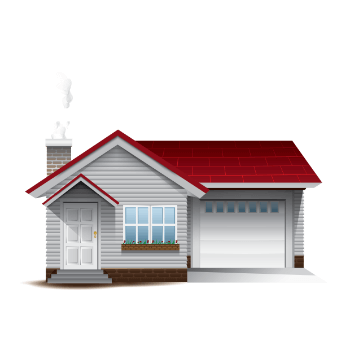 Over the years, a garage has eventually morphed into a multi-purpose home extension. Considering that one-third of the American house's façade, homeowners are likely to entertain the idea of using it as their storefront – hence the term 'garage sale.' In the spirit of celebrating successful grassroots entrepreneurship, one may consider investing in the building of a new garage as considering that legendary businesses of today (e.g. Google, Disney, Apple, Amazon, and Hewlett-Packard) have once begun their operations in an indoor parking space.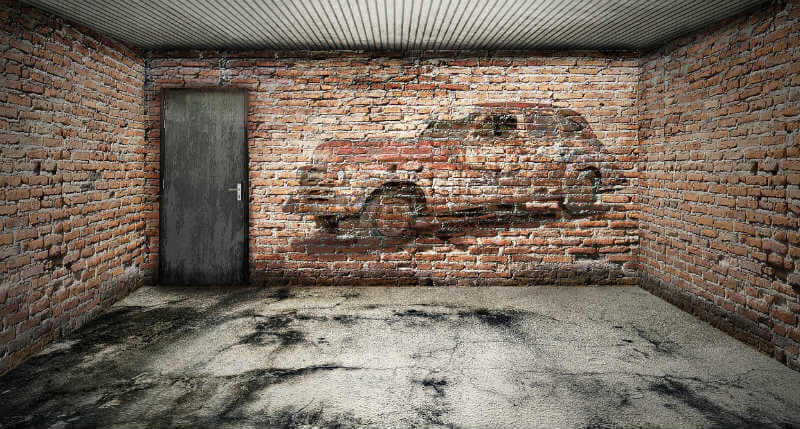 Average Cost of Building a Garage
Like every construction project, certain variations in one or more areas of building a garage can already alter the exact price. The commercial size standardization (e.g. small, medium, large) does not apply to this project considering that adjectives are strictly relative to precise numbers.
However, the one constant area consumers must look at is the cost per square foot. Since garages are built from the ground up, a good starting point for determining the cost is the size of the foundation. Most companies would charge around $2.50 to $4.50 per square foot of concrete poured into the site. If it includes the entire structure, one can expect around $40 to $50 per square foot.
Getting the best deal out of a relatively exorbitant and labor extensive project means knowing all the things nailed in the budget sheet. Considering that such an endeavor overall requires construction from the ground up, the average cost of building a garage entails a number of important aspects. These are the things every careful consumer should take note:
Building arrangements: excavation, demolition and site preparation.
Concrete footing: pouring of concrete, with piers and full slab.
Roof trusses and support beam systems: 2×4 wood framing, OSB structural sheathing, and a roof at 6/12 pitch.
Roof: asphalt shingles or galvanized steel flashing.
Siding and trim: wood, brick, fiber cement, stucco, and stone veneer.
Window: double-hung 30×40-inch.
Garage doors: swing out, swing up, roll up, or slide to the side.
Exterior doors: 3 feet by 6 feet and 8 inches.
Electrical wiring and lighting: hiring a contractor is optional
Carpentry: hiring a contractor is optional
Consumers often neglect to consider the other possible expenses that are necessary to set up the type of garage they want. Some of these budget aspects needed to be addressed expediently while others are costs that are accrued over time.
As soon as the construction of the garage is finished, homeowners will consider the basic interior design as the next phase of their budget. Considering the average size of a two-car garage (350 square feet), the cost of painting the walls is approximately around $880 – which includes the labor and materials used.
Among the most fundamental type of concrete floor, finish is epoxy. Considering that the average cost of applying epoxy is $3 per square foot, one ought to expect an additional budget of $1,050. Anyone who wishes to use the garage as a cozy man-cave can spend as much as $700 for a carpet that covers the same average interior dimensions. For those who wish to turn their garage into a gym, rubber flooring could cost at least $350.
Setting up good insulation is a crucial step forward following the proper arrangement of electrical wirings, fixtures, and lights. The interiors may need a controlled climate in order to keep stored vehicles and instruments (or in the case of a man-cave, electronics) in good shape.
Since garage doors absorb an incredible amount of daylight heat (especially during summer), the interiors would need a good air condition system. Around $900, one can buy a suitable air condition that consumes an ideal 9,000 BTU for an average of 350 square feet. A ceiling-mounted heater for harsh winters may cost around $650.
Homeowners ought to consider the overall price of all the tools one can store in it. Considering that most garage owners would often use it as a tool shed or a maintenance workshop, it pays to be able to collect around 50 known must-have mechanical instruments.
Fortunately, the complete collection of all these items is not urgently needed. At least 10 to 15 of these instruments comprise of all basic means of fixing domestic disrepairs. Practically 95% of all these tools are worth around $1,500.
Shopping for Garage Building Needs
There are two ways one can get a garage built – via DIY (do-it-yourself) or hiring a contractor. By comparison, the former is relatively cheaper than the latter. However, the lack of working knowledge and skill opt every consumer to hire professionals to save time, effort, resources and even one's own life (see, the dangers of construction).
Anyone who does not possess skill and experience in construction is better off hiring professionals. But even finding the right builder itself is challenging. Here are some of the tips every homeowner must take note when it comes to hiring good builders:
Do your research and compare quotes.
Look for insured and licensed builders.
Get everything in writing.
Ask for the project timeline.
Discuss your ideas (vision) with the contractor.
Foresee realistic challenges (e.g. delays, bad weather, and poor subcontractor morale).
Discuss payment deals for the subcontractors.
Minimize upfront payments.
Tidy up the construction site yourself to avoid extra fees.
Factors Affecting the Cost of Building a Garage
It pays for one to be able to know what usually drives these prices in order to have a keener control of the project's detailed planning. 
Here are the four basic factors every homeowner should consider when it comes to building their own garage:
Obviously, the scope of the building bears a direct result of the overall cost of the garage once it is completed. Big space is equal to big costs. People usually know how huge the garage is based on how many cars would fit inside it. Instead of the common commercial adjectives like 'small, medium, large' the non-numerical way of measuring the size would be 'one-car' (relatively small or average) or 'two-car' (relatively huge).
There are two basic types of garages – the attached garage and the detached garage. The former is a three-walled building that serves as a smaller extension of the house. The latter is an independent four-walled construction within the residential property. As far as the cost is concerned, attached garages are relatively cheaper since its roof coverage and utility (electricity and water) lines can be outsourced from the house.
For instance, the use of vinyl for wall siding and roof costs around $2 to $3 per square foot while premium cedar is worth $4 to $6. Knowing what materials put the garage together can give a vague answer to the question 'how much does it cost to build a garage.'