Whether you're in construction, agriculture, or even landscaping, backhoe loaders are very valuable piece of equipment. Backhoes are small, versatile types of machinery that can be used in almost all fields to dig depth. Unlike larger machinery like excavators, they can fit in small areas like those in urban construction settings.
Backhoe Loader Average Cost
Backhoe prices are quite expensive, but there are ways to save money. Buying used equipment is a good choice for most people as they are always cheaper and there are even some that are barely used that they almost seem new.
The average brand-new Caterpillar backhoe loader starts at $85,000 for the smaller basic models and can reach $180,000 or higher for the bigger more powerful ones, compared to a price tag of upto $850,000 for a CAT excavator.
On Mascus.com, used Caterpillar backhoes start at $10,500 for the heavily used, older, and smaller models. The more expensive, slightly used ones go up to $170,000. If neither of it is affordable to you, rental should be the way to go.
Other smaller models that are barely used like the 2014 420FST with only 306 hours of use go for $66,000.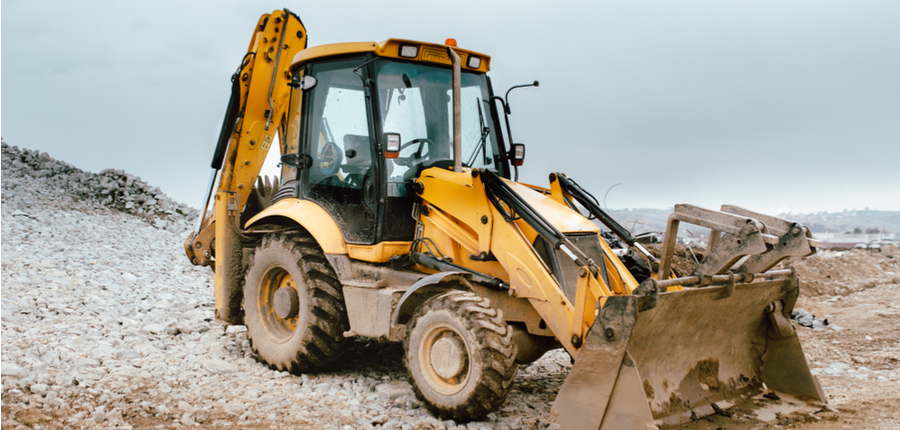 Inclusions
When purchasing your machine, you may wonder what will be included in your purchase. These are the basics that will be part of your purchase.
Backhoe Loader – This tractor-like machine is the base platform that includes the tires, the cab, and the controls. This is the most important part of the whole unit as this is where the engine and cockpit are in. The operator will spend hours in the cab so it's best to choose a backhoe with a good cab.
Attachments – This includes the two main working parts, the front loader bucket, and the rear bucket. The front loader is used for moving large amounts of debris or soil while the rear backhoe is used mainly for precision and general digging. These parts are replaceable and will wear down with use.
Components – The boom, stick, and the stabilizer legs make up the list. The boom and stick are the precision parts that hold the rear bucket. The stabilizer legs are what keep the backhoe from tipping over when digging up or lifting heavy loads.
Warranty – When you purchase a brand-new backhoe, the company you get it from will give you a warranty on the machine. This usually lasts for 3 years for most companies.
Other Costs to Consider
Additional Attachments – Augers, forks, hammers, and other separate attachments will have to be purchased separately. Bucket forks cost between $2,000 for used ones and $10,000 for brand new ones. Used hydraulic hammers go for $7,500 and can go up to $11,000
Shipping – When you purchase a backhoe, it will cost you money to ship the unit to your location. Most dealers who sell used machinery will direct you to third-party shipping companies that can deliver the equipment straight to you.
On UShip.com, a backhoe loader that was shipped from Nevada to California was charged $1,250. This will go up the further the destination is from where the unit is stored.
Insurance – Since backhoe loaders can be very expensive, it would be a good choice to have it insured. There are many insurance firms online that specialize in construction machinery like com. It is best to get quotes from the firm of your choice as prices can differ for each company.
Transport – There are specialized trailers made for heavy equipment like backhoes. You will need these trailers when transporting your backhoe loader long distances. The heavy equipment trailers range between $2,000 and $10,000 or more.
Repairs and Maintenance – Just like all machines, a backhoe will need servicing. Parts may break and will need replacements. In the off chance your equipment fails, you will need to take it in for repairs. Maintaining your unit is good practice that way later down the road, repairs will be less frequent. MonsterTires.com sell Caterpillar backhoe tires for $599 to $2,159. The price will depend on the model of your machine.
Taxes – There are taxes that need to be paid upon purchase. Taxes usually cost 17-21% of the total price of the machine.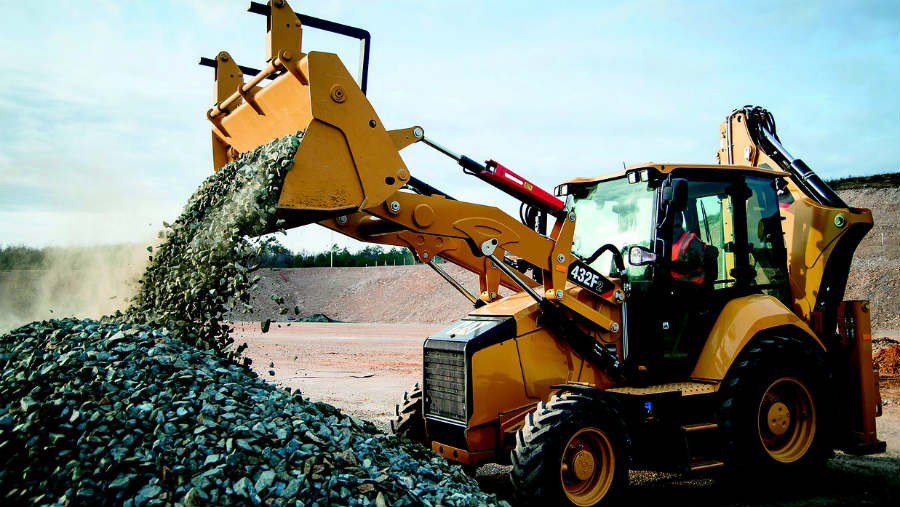 Buying Tips
Requesting a quote for a Caterpillar backhoe can be done straight from the company's website. They can give you all the information you need as well as other payment options such as financing.
You can get quotes from other websites such as Purchasing.com. They can give you information and pricing for both new and used equipment from many major brands like Caterpillar, Case, John Deere, and more. This will give you more options to choose from when making your purchase.
These are the factors that could affect the price.
Model – The size and power of the machine is one of the main factors. The smaller ones with less horsepower will be significantly cheaper than the more powerful, heavier units.
Hours of Usage – The longer a backhoe has been used, cheaper the machine is. Machines that have been used for more than 8000 hours can be half the price of those used for only 100 hours. Though they may seem cheaper, the long hours of use can be signs of wear on the machine.
Year Made – Older models like those from 1998-2010 are a lot cheaper than the more recent models from 2014-2017. These machines will have all the necessities you will need but a recent model will give you more advanced technologies.
Brand – Depending on which company you get your machine from; the price will differ. Brands like Caterpillar or John Deere have higher backhoe loader rates compared to those from Case or JCB.
What Else You Need to Know
Operating a backhoe loader takes skill. The operator should have experienced or had training in using one. Unexperienced users can cause damage to the machine and its surroundings or worse injure themselves or others around them.
There are many shipping companies that can ship your purchased machine to your location. Get price quotes from multiple sources.
It's best to choose a brand that has an establishment or service center close to you. This will give you the assurance that the parts you need are available near you. Repairs will be done better by the company who manufactures the construction equipment so choosing a brand that can be serviced in your area is a good decision.