There's an old saying about eyes being the windows of the soul. Why? Windows offer a great aesthetic value to anything. This applies to your home too by making it more inviting and beautiful.
And just like any aesthetic item, one needs to opt for something of strength and beauty. This is where Alside windows come in. With their varied selections and designs, investing in their windows is a good idea.
If all this sounds great, you're probably asking one more thing. How much do Alside windows cost?
Let's find out.
Alside Windows Average Cost
The average cost of Alside windows depends firstly on the kind of window you need.
The first window variant that they have is Geneva. On average, Geneva windows start out at $249 per window.
Fusion, which improves Geneva, costs from an average of $250 to $510.
The newer Mezzo builds upon the shortcomings of its predecessors and whose price typically starts at $350.
Near the top of Alside's window line is Sheffield, which retails on average from $420 to $450.
The Ultramaxx window variant is alongside the Sheffield near the top of the window line, retailing from $425 to $550.
The above prices are for each piece of installed window.
Inclusions
For the price you're willing to pay, you'd get quality Alside windows along with their associated siding (be they vinyl or metal, among others). Installation is also included.
The installation typically covers the materials, the cost for labor, and the tools to be used, among others. Go over the contract that you and your installation contractor will sign to get a good idea what else are included.
In-home agents may pay your house a visit to check where the windows would be installed. They'd be giving recommendations on how else you could get the most from their services.
Alternatively, if you know window installation well enough, you could cut back on expenses and save money by DIY installing the windows.
Online Internet guides (like this one) offer basic steps in installing new windows. Make sure, however, that before you begin, you have taken the needed safety and health precautions.
Other Costs to Consider
Alongside Alside window installation price, you also need to think about other expenses that could be incurred.
First are any additional designs to the window. This may include window trims and grills that are outside of the basic installation. You can find window grill installers over the Internet, like sites such as Indeed.
Sometimes, building and other permits are required before installation or replacement of windows can push through. Check with your local government's building code if building permits are needed. The fees depends on the valuation of the project.
As an example, the City of Berkeley estimate that for a $1,000 project, the permit fee is around $415.50.
Make sure to fully read the contract before signing it. Check that the costs include the removal and disposal of windows. Otherwise, this can incur additional costs for you to watch out for.
You should also clean the windows to keep them looking new. Cleaning windows doesn't need expensive equipment. You could settle for an ordinary glass and window cleaner, a clean rag, and clean water.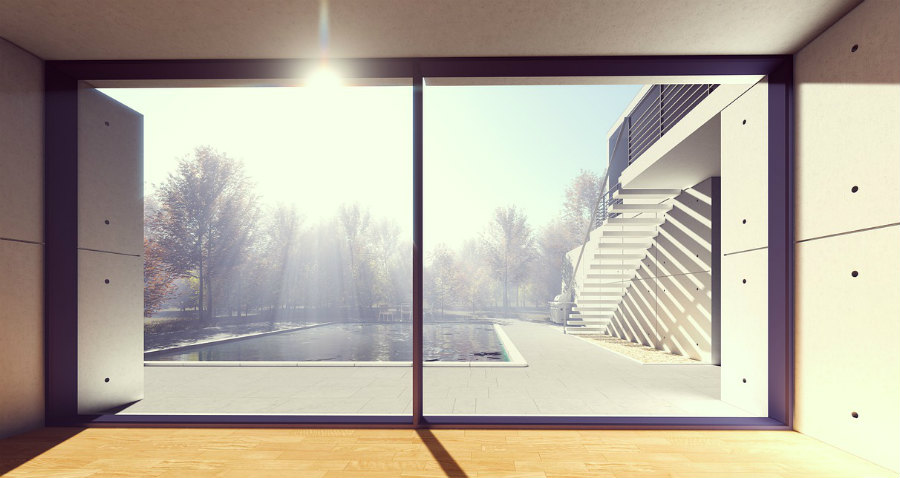 Buying Tips
Official dealers and contractors are trustworthy and offer legitimate and high quality Alside windows. Alside offers a distributor locator for you to find the nearest dealer.
Complementing the tip on looking for official distributors, try to get price quotes from as many of these distributors as possible. As mentioned earlier, they may have an in-home visitation and consultation.
Try to get price quotes from at least three distributors. They have different price points and listings that you should pay attention to. Aside from this, they could also have different offerings of the same window type and variant.
Before settling for a definite window type, make sure to look into all available kinds that the distributors are offering. This is important for finding the best window type that suits your tastes and your environment.
Try to bargain with your distributor to get a discount on the installation price. Even a few hundred dollars is a huge saving.
Also, you can check how the window would look like through a virtual tool. Home Window Custom Design gives you precisely that—the ability to see how different window types, designs, and colors would work together.
You can check different color options, grid styles of the windows, the type (whether it's double-hung, casement, awning, and the like). The virtual tool allows you to see how the windows would look from inside the house as well as from its exterior. This is a big help if you have trouble visualizing how the window would look like when it's installed.
Alside Window Cost Factors
Pay close attention to how these factors play out during your meeting with the dealer or distributor.
Window Type – Geneva windows are the cheapest while the higher Sheffield and Ultramaxx cost more. Further, there are also other kinds of windows that can affect the price, such as double-hung, casement, or awning windows.
Bigger windows covering more areas are naturally more expensive. They take and use up more materials and need to be handled better. This increases the cost for the window itself, the installation, and the post-installation expenses mentioned above.
Different locations have different price points and levels. This is because companies and distributors want to be competitive in the local market. Thus, they offer the same products at slightly varying prices to keep up with the competition.
Government Regulations. As mentioned earlier, local governments may require building and other permits before installation or replacements can be made. This depends on the value of the project.
Dealer or Distributor. Different dealers and distributors offer the products at different prices due to location. Aside from this, they also have different hourly rates for the labor and the installation charge.