How do you want to live in a house that looks like a mini-castle? That seems to be the vibe emanating from homes with roof and architectural shingles. They give you the "feels" of a romantic place that seems to merge with nature with their appearances, colors, and textures.
One of the most popular brands when it comes to shingles is Tamko which was founded in 1944 and still the leading manufacturer of asphalt shingles to this day.
With such mystique and beauty, you might think it would cost a fortune to install them at your homes. Well, let us see if your guess is right as we answer the question how much does Tamko shingles cost.
Average Cost of Tamko Shingles
The actual cost of Tamko Shingles can be quite difficult to research as they are not readily available in various stores, unlike other brands which you can order even through online retail stores.
But we were able to locate the price list provided by RoofingChildsPlay.com with a disclaimer that the figures are just the average cost per square or the quantity needed to cover 100 sq. ft. of roof. Which means the price per retail purchase or by piece or bundle and the contractor price which is typically discounted by 20% to $30% were both considered. Below are the shingles prices per square uninstalled according to their website.
[wpdatatable id=37]
According to SuperiorBuildingSupply.net, the following are the price list of Tamko asphalt shingles – Heritage series per bundle:
Autumn Brown Laminated $29.97
Autumn Brown Ridge Cap Laminated $47.44
Harvest Gold Laminated  $29.97
Harvest Gold Ridge Cap Laminated  $45.21
Mountain Slate Laminated  $29.97
Mountain Slate Ridge Cap Laminated $45.21
Natural Timber Laminated  $29.97
Natural Timber Ridge Cap Laminated  $50.13
Old English Pewter Laminated    $29.97
Old English Pewter Ridge Laminated    $47.44
Rustic Black Laminated    $29.97
Rustic Black Ridge Cap Laminated    $47.44
Rustic Cedar Laminated    $28.01
Rustic Cedar Ridge Cap Laminated    $50.00
Rustic Evergreen Laminated    $29.97
Rustic Evergreen Ridge Cap Laminated    $47.44
Rustic Redwood Laminated   $29.97
Rustic Redwood Ridge Cap Laminated    $47.44
Slate Stone Grey Laminated    $29.97
Slate Stone Grey Ridge Cap Laminated    $47.44
Thunderstorm Gray Laminated    $29.97
Thunderstorm Gray Ridge Cap Laminated  $47.44
The average Tamko heritage shingles prices when installed vary depending on several factors like size of the house, location, choice of contractors among others.
Below are the Tamko shingles prices including installation cost ranges per type for a 2,000 square foot roof:
3-Tab Tamko roof shingles cost – $2 to $3 per square foot or $4,000 to $6,000
These types are reinforced with fiberglass which adds strength and tear resistance and have a 25-year warranty.
Laminated Tamko shingles cost – $2.50 to $5 per square foot or $5,000 to $10,000
These types have more style and durability due to double layer of fiberglass and coated with weathering-grade asphalt per side which adds wind resistance. These can have up to 50-year warranty.
Tamko metal shingles cost– $4 to $6 per square foot or $8,000 to $12,000
Metal shingles produced by Tamko are Energy Star rated and are made from recycled materials. They look like wood or slate and have a 50-year warranty.
Slate Tamko roofing shingles cost – $6 to $8 per square foot or $12,000 to $16,000
These types look like the natural slate but lighter and way cheaper. These have 50-year warranty.
Shake Tamko shingles cost – $6 to $8 per square foot or $12,000 to $16,000
The shake shingles manufactured by Tamko resembles wood shakes but are more durable therefore requiring less maintenance. They come with 50-year warranty.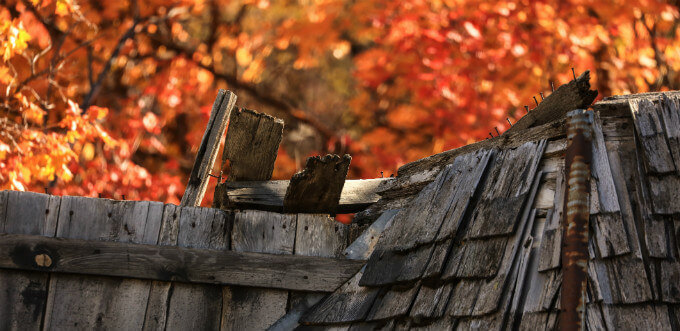 What are Included
Tamko heritage shingles prices would include some of the best warranties in all of the shingles brands especially if they are serviced or installed by a certified Tamko professional.
Some of these warranties include the following:
25 to 50-year Limited Warranty
20-year Full Start
5-year Limited Transferability
10-year limited Algae Relief-Algae cleaning warranty
15-year limited warranty against damage from wind up to 130 mph
Please note that warranties can vary depending on the type of Tamko shingles installed.
Additional Costs
Some of the activities that are typically not included in the Tamko heritage shingles prices are the following:
Delivery of the materials from the store to the construction site
Labor cost for installation when hiring a contractor
Other construction costs such as other tools and materials to be used in the installation
If you have existing shingles that need to be replaced, removal and disposal of them would entail additional costs, typically around $1 to $4 per square foot on top of the
Although it is not recommended to DIY your own roof, certain situations can be forgivable. But that's an entirely different topic. If you decided to give it a try, you would be needing the following items:
Architectural roof shingles
Big shears or sharp knife
Broom
Chalk line
Hammer or roofing nailer
Ridge cap roof shingles
Roofing nail
Shopping for Tamko Shingles
Tamko products are sold exclusively by various dealers and distributors. If you need assistance in locating one, you may call their customer service at 1-800-218-2658 or you may use their tool by indicating your zip code.
If looking for a Tamko shingles installer so you could ensure quality finish and maximize the warranty at the same time Tamko.com could help you locate one near your area.
Factors Affecting Cost of Tamko Shingles Installation
Materials – the type of shingles you prefer to be installed would be a huge factor in determining the Tamko metal shingles cost if you decided on the metal shingles or any other type for that matter.
The size of the project – the larger the house, the more materials would be needed and the more effort would be put into completing the activity.
Location – as always, the cost of living and the cost doing business in a particular area can affect the pricing of any project.
Contractor – your choice of contractor who would install the shingles would vary depending on how big is the company as well as its reputation that is usually built based on the quality of finished product.
Complexity – the shape and the accessibility of the house can also affect the cost because more effort is required to achieve the desired finish and might involve the use of some special tools to get to the hard to reach corners.
Other factors which differentiate the Tamko metal shingles cost and the rest from the others are due to:
Algae resistance for humid areas to lessen the need to maintain
Fire resistance for hot and dry areas to avoid more damage cost during fire
Hail resistance that protects against impacts
Locking shingles for easier installation and durability
Solar reflectivity that reduces the need for air conditioning
Wind resistance for high-wind areas which calls for more durability
Additional Information
If you are a Tamko Pro Certified contractor, you may qualify for the Tamko Earn Money Back promotion for 2017 Tamko product purchases. For more information, please see this link.
When considering a roof makeover, the cost should not always be the main buying point. You should always put premium on the quality first before anything else. Unless you would want to change the look of your house every now and then, in which case, a cheap but nice looking shingles would do.
Another way to look at it is when you intend to put your house on the market. The quality and appearance of your roof would definitely add to the selling appeal as well as value of the property.