Pole Barn Houses are types of houses built with post-framing instead of the traditional construction of a house. It is a simpler process and takes lesser time to build. You have the option to either build the house on your own or hire a contractor.
Comparing the typical house to a pole barn house, the latter is perceived as less expensive. You can save as much as 15% of the total cost of construction due to the mere fact that it does not require a foundation.
Building a Pole Barn House Average Cost
There is no definite way of telling what the exact overall cost will be. It'll vary depending on the major factors and features that will be added.
To give you an idea of the pole barn house prices, a standard kit of 24' x 24' x 10' with 8' post spacing for free delivery in Iowa starts at $4,734.08 in DIY Pole Barns.
According to Hansen Pole Buildings, a simple pole barn house would cost approximately $2.50 – $4.00 per square foot for materials only.
On the other hand, Stellar Construction's pole barn house at 24' x 24' would cost $8,000. That will be for the lumber and an additional $3,500 for the labor.
Normally, a pole barn kit would only include the lumber or steel, wood trusses, roofing, and siding. This comes with concrete footers, and fasteners to door trims, roof, and walls.
As an added service, companies like The Pole Barn Company offer a free review of a project. Some would provide name and contacts of their preferred builders for your reference.
Here is a sample 24' x 24' x 8' customized kit from The Pole Barn Company starting at $4555.24 with inclusions as follows:
16'x7′ Non-Insulated Overhead Door
Pre-Engineered Wood Trusses – 4/12 pitch
Painted Galvalume Steel Roofing & Siding – 40yr warranty
Treated Eave & Gable Posts* – 8′ & 10′ O/C
Snow Load Specific Truss Carriers
80# Bag of Concrete for Post Hole Footings
2×4 Wall Girts & Roof Purlins – 2′ O/C
2×8 Treated Skirt Boards
All Necessary Fasteners & Trim
Detailed Drawing Plans
Other Expenses to Consider
If you plan on hiring a Construction Manager, allow an estimated 15% – 20% on top of the total project cost.
Consider setting aside funds for the removal of construction debris. Junk removal companies like Stand Up Guys offers rental of a 2-ton Junk Bucket Dumpster starting at $275 for a day.
Note as well that building permit fee varies per county and is calculated against the construction value of the project.
For example, for a total valuation range of $50,001.00 to $100,000.00, fee starts at $643.75 for the first $50,001.00. Then, $7.00 will be added for every $1,000.00 addition to the total valuation. This calculation is specific to Douglas County, Colorado only and may differ with other counties.
Factors That Matters
Common factors that can influence the increase or decrease in overall cost are as follows.
The bigger the building is, the more materials are needed which requires more money to shell out.
Determine the material you prefer to use in building your pole barn house. Some distributors would offer wood or steel. Others would offer a combination of both.
Wood is definitely cheaper, but if you are looking at longevity, steel is sturdier and would save you money in the long run.
Zoning codes, building codes, and permits vary depending on your location. Be sure to contact your County's Local Building Department to get information on the cost.
If in any case the house will be built in the along a hill, an added expense may be incurred to prepare the area for construction.
It is highly recommended to have a consultant check the site to provide an estimation of the preparation cost.
If you're building the pole barn house alone or with a friend, you'll definitely save on the labor. On the other hand, if you'll get professional help, set aside funds for the labor charges.
Design, Features, and Accessories
This additional features of pole barn house. For example:
concrete flooring
overhangs
ridge vents
soundproofing
insulation
interior designing
Stellar Construction also suggests estimating $10 per square foot to get an idea of the total cost.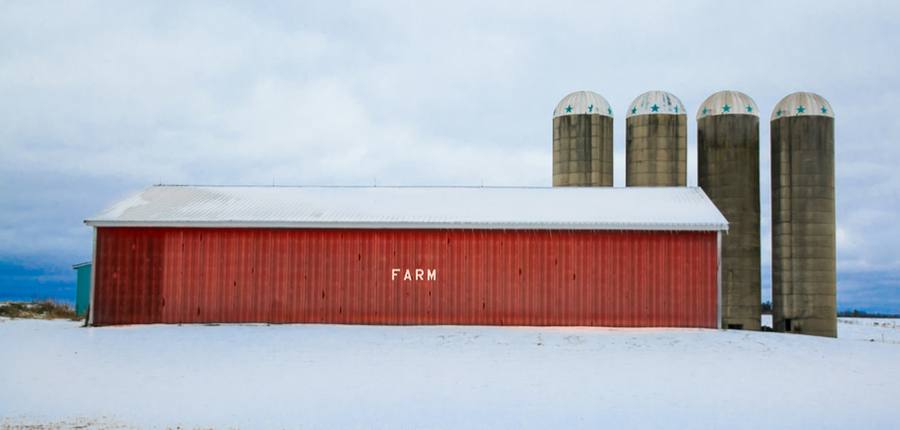 Buying Tips
An advantage of a person who has basic knowledge in construction is resourcefulness. Instead of getting a package offered by building companies, you can purchase the materials and personally execute the construction of the house.
Consider your priorities in the construction process. Are you on a budget? Are you time constrained? Are there available resources in your storehouse which you can use or recycle?
If you want to save on expenses as much as possible, consider shopping around to compare the inclusions on each package offered by building companies.
What Else Do You Need to Know
The most sensible way to get the project going is to create a plan first. Know how you want your pole barn house to look like so that you will know which part of the construction to invest on.
Consider all factors that may affect the cost to have a better strategy in budgeting.