When we envision an elegant house, it's not just the facade we imagine. We try to view the elements that make the house or building complete. What residence would be complete without any windows or doors? This is the kind of area that The Marvin Family of Brands provides expertise in.
In this guide, we will explore the cost of installing Marvin windows as well as the different styles that will best suit your needs.
Marvin Window Average Cost
The average cost of installing Marvin windows depends on the series to be used and the number of windows to be purchased. If you plan to have a double hung Marvin Integrity window installed, it could range from $400 up to $700 per window along with the labor.
In Atlanta, a homeowner had a variety of 25 new Marvin Ultimate windows installed. They spent a total of $27,000 including labor. The average per window was $1,080.
If the installation is for window replacements, the price could differ depending on the current state of the original frames you have.
Let's say that you will be replacing 15 windows with the Marvin Ultimate Series, it could cost you a total of $14,000. That would mean an average of $933 per window.
On the other hand, if you fancy the Marvin Infinity Series, a replacement of 20 windows can provide you a total cost of $26,000 or an average of $1,300 per window.
In Indiana, a contractor had installed 17 Marvin Infinity windows for replacement with a total cost of $58,000. That ended with an average of $3,411 per window.
Inclusions
Here are the items included in the Marvin window cost:
Windows
Window Parts (jambs, hinges, screens, screws, etc.)
Installation and Labor Costs
Warranty
Other Costs to Consider
Though your average price would include the window and installation, you may want to consider these extra expenses that you may encounter:
Delivery – most manufacturers provide a separate charge for delivery. This will be showing on your bill, but not accounted for the price of the window itself.
Maintenance – we know that you are targeting a purchase with minimal maintenance, however, if you would like to keep your windows clean and your glass beautiful, you might want to consider getting cleaning supplies for your window.
Tax – like all other items in the market, the tax will be a separate charge quoted on the day prices are estimated.
Additional  Accessories – aside from the hardware that will be provided with the initial purchase, if you plan to add screens, blinds, and etc. there may be more separate charges.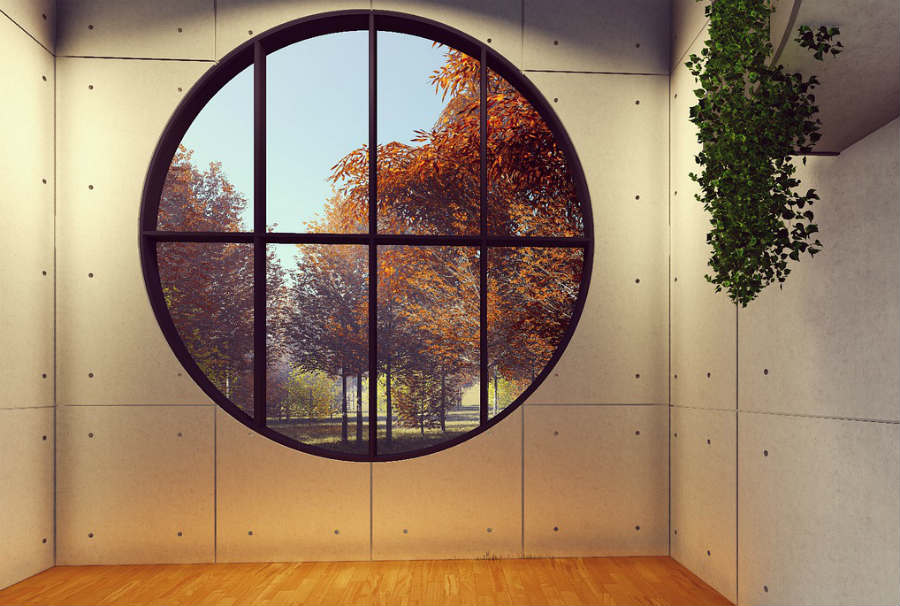 Buying Tips
In order to get the best Marvin window cost, you should inquire with at least 3 contractors and check the best offer they have. They may also provide you with discounts on the installation.
When viewing a showroom, make sure that you look closely into the windows that are being offered. Take a look at how they fit into the framing and what materials were added to give a stronger finish.
Check the best warranty offer that any of the retailers provide. Also, try to see reviews about the dealers that will provide you with offers. Having installations done correctly on the first try will save you a lot in the long run.
When handling a DIY construction project, it's best to contact Marvin directly for supplier prices. They can also provide you with certified dealers around your area.
If you are not sure where to get your potential estimates, you can head on to Marvin to scope out dealers near you.
Marvin Window Cost Factors
Here are the factors of the Marvin window pricing:
Location – when getting estimates for Marvin windows, you would need to consider the city you are in. The certain climate in the are can take a big effect on the windows.
Style – styles, and colors can also affect the cost of the Marvin window. You would need to check with the supplier whether the color you are looking for is available with the type of window you would have installed.
Materials –depending on the type of materials that you'll be using for the window prices may vary. Many types such as wood and vinyl are affordable choices depending on the type of climate you have.
Window Size – Sizes also affect the price. The bigger the size, the bigger the price.
Dealer – you may want to fully inspect the work of your preffered dealer and installer. This will be one of the main factors to consider to avoid expenses in the long run.
Glass – you would need to consider whether it will be a single, double or triple pane. Though double or triple panes may be more expensive, you can trust that due to its energy-efficient characteristics, it can save you money on electricity in the long run.
Upgrades – if you are adding finishing touches such as blinds, screens, and other hardware components, this could add to the Marvin window pricing since more materials or special materials may be used for the process.
What Else You Need to Know
If you live in a hurricane-prone area, you may want to check the Marvin window that gives you the best protection. One that withstands great winds and avoids shattering.
Did you know that Oslin Lumber provides discounts for the Marvin Integrity window prices? You should definitely check it out.
If you're trying to achieve the Victorian or somewhat historic house feel, you may want to consider installing the Marvin Wood Next Generation Ultimate window. They give you the perfect feel of antiquity. Check out The Old House Guy for more house designs that focus on historical architecture.
Now that you have an idea of where to go looking, start your own window project today! Going the extra mile is not so bad once elegance has made its presence in your home.