Two scenarios when your garage has become outdated or too small for your car to fit in: either you use it as a storage for anything else that is not a car or you do not use it anymore…at all!
Why let this happen for so long when you can do garage extension by widening it to accommodate the size of a larger car, or for two cars if that is the case; or turn it into something else useful other than a garage such as an extra space for your home.
A garage extension may mean two things.
First is literally extending your existing garage to make it more spacious if you bought a much larger vehicle than the one you previously owned or you have bought another one. The second one is turning a simple garage into a multipurpose space where you could convert a part of it to make room for any of the following:
A dining room
A home cinema or TV room
A home gym
A home office or study
A new kitchen or utility room
A play room or games room
An extra bedroom or bathroom
Sounds convincing? But how much is adding onto existing garage cost would be?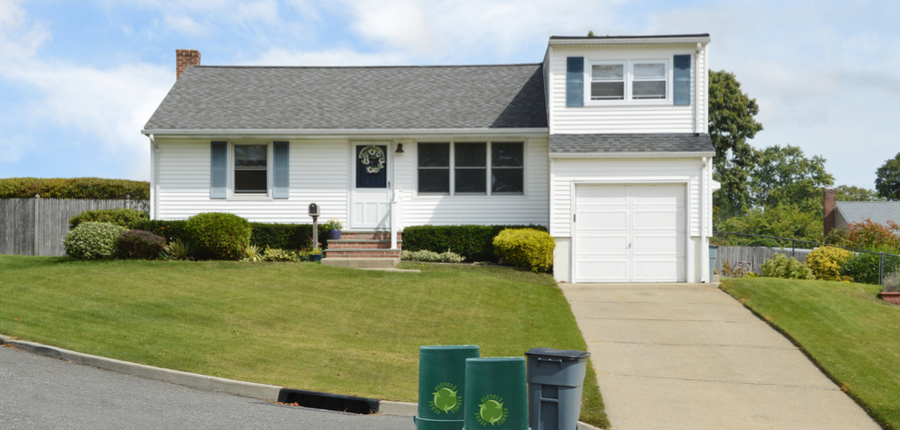 Average Cost of Garage Extension
If you intend to do a major renovation of the existing garage, chances are, the cost would be at par with constructing the garage from scratch. It could even be more if you consider demolishing parts of it to make room for the new floor and wall designs.
As a basis, the average cost to build a garage is $40 per square foot and this is inclusive of everything if you hire a contractor to do the job.
Given the estimate above, a typical two-car garage 22 feet long and 12 feet wide would cost around roughly $10,500 up to $18,000 on the average depending on the quality of materials used. But high-end and high-quality garages would even go north of $20,000 depending on add-on features included.
To give you a picture of what to expect to spend on for the construction per phase, please see the costs below. Please note that the prices may vary depending on the type and quality of the materials you choose, the prevailing hourly rate of the labor in your area, the size of the project, as well as the location.
So in the case of widening a garage in terms of size, adding onto existing garage might save you some money as you may do away with some of these costs if you are building a very basic and straightforward type and you intend to keep some of the existing parts of your old garage.
Carpentry and other woodworks – $70 per hour
Masonry / concrete footings and slab – $1,500
Door and installation – $250 to $1,000
Electrician – $65 to $85 per hour
Motorized garage door installation – $400 to $900
Roof trusses and beams – prices vary depending on the lumber
Shingles – $800
Site preparation – rates vary depending on location
Vinyl siding and trim – $6,500
Vinyl windows – $300 to $700 per windows
On the other hand, adding onto existing garage Do-it-yourself way is significantly cheaper would cost around $15 to $25 per square foot for the basic materials or around $2,000 up to $10,000 depending on the type and size of the garage.
What are Included
Materials – includes all the items needed to complete the project.
Labor – the contractor and the worker's rate in case the contractor hires some hands.
Tools and equipment – includes all the cost of tools and machine service needed in installation and construction of the garage.
The cost to protect existing structures and properties – the contractor should make sure that no other structures and properties of the owner would be affected when the construction commences up to its completion.
Delivery – since all the materials are shouldered by the contractor, delivery is naturally shouldered by them as well.
Debris removal and disposal – cleaning up of the project site as well as debris disposal should be included in the contract.
Additional Expenses
Some of the possible extra cost you would need are the following:
Contractors sending estimates online would typically assume that every project would start from scratch and would not consider the removal of any existing parts of the garage like old panels. If you have failed to consider this when looking for contractors, you either have to remove it yourself or pay extra for the service.
Removing, modifying, relocating, or repairing existing electrical and plumbing systems.
Expect to pay an additional 15% to 23% of the total cost as supervision fee if you do not intend to supervise the construction.
Permits and licenses for the construction as well as any electrical and plumbing works if not included in the contract would be shouldered by the owner.
Sales tax on materials and supplies required by the state.
Shopping for Garage Extension
Garage extension and conversion can be as costly as building a new one so it is important to be ready for whatever cost they may entail. That being said, research is the key. Understand all the factors in these kinds of projects and it is also important to compare prices especially when gathering different quotations.
Need inspiration on what design to choose for your garage? Houzz.com offers a lot of garage extension designs that you can choose from.
If thinking about DIY, you might find that the prices of materials quoted by contractors can be cheaper than when you canvassed them for yourself. This is very common as contractors often buy by volume so they get volume discounts. Another reason is that different sources and suppliers of construction materials really do have contractor price so they are naturally lower.
Factors That Matters
Type of garage – the cost would be affected by the type of garage you intend to turn your old one to or what standard it will be finished. Will the driveway be concrete or asphalt, will you use automatic systems for your garage, among other things.
Size – expect your expenditures to be directly proportional to how big the extension or addition will be.
Materials – your choice of the quality and type of materials such as what foundations are required, would you use pre-fabricated windows, the type of roofing, etc. would dictate how cheap or how expensive the project would be.
Labor – it would seem that the simpler your garage is, the cheaper the cost would likely to be but there are exceptions to this rule as different contractors charge differently depending on the prevailing rate in your area and also the expertise of the contractor and his hired hands.
Location