When it comes to windows, the Andersen Window Company has been known as one of the best in business. Their experience in building them has given them a great reputation dating back to 1903.
Though Andersen Window may seem quite expensive at first, the quality of their product is almost second to none. Homeowners from all over the world have tried and tested their windows for decades.
Andersen Windows Average Cost
The average price depends on the model you plan to install. There are many types available; their most popular ones being the A-Series, E-Series, 400 Series, 200 Series, and 100 Series. Each series has many styles of windows available.
On WindowsByValleys.com, the 400 Series Double Hung Window ranges from $330 up to $430. These prices don't include installation charges. The 200 Series of the same type goes for $250 to $305. The A-Series Double Hung ones start at $395 and go up to $505.
For Double Hung windows a safe estimate should be between $250 and $550.
Inclusions
Upon purchasing the windows of your choice, these are the things included.
Andersen Window – There is quite a wide array of products to choose from. The A-Series, E-Series, and all the numbered series windows are the most popular selections. They have many different types, from casement to hung windows, they have them all. They even have specialty shapes to give you more options in choosing the perfect one for you.
Installation Parts – everything you will need in mounting your windows is included in the package. Parts such as screws, rivets, filler channels, and everything else are included.
Delivery – The products will be delivered straight to your doorstep. This makes it very convenient for you and all the other customers of Andersen.
Warranty – Their glass products are warranted for up to 20 years while the other components such as frames, handles, hinges, etc. are warranted for up to 10 years. Like most companies, there are certain conditions and limitations to their warranties. This warranty can be transferred from one person to another, or whoever owns the home when availing of the warranty.
Other Costs to Consider
Locks and Handles – If you decide the included hardware is just not for you, you can purchase other styles of locks and handles. They have many to choose from for every window style they offer. Hardware for 400 Series casement windows start at $10 and go up to $112 for the more premium ones.
Premium and Art Glass – There are other options for glass such as their SmartSun glass which protects you from UV light as well as the heat of the sun. They also have decorative and art glass to give you further customization options. Premium windows are custom made to your specifications which is why they don't give out base prices.
Blinds and Shades – When things get too bright, shades and blinds are a great way to dim the light. Whether you want to sleep in on the weekends or have a nice afternoon nap, their products are perfect for you. They have designs and styles for every window type. Blinds and shades are custom made, thus, prices will vary.
Insect Screens – Keeping those pesky insects from entering your home will be a whole lot easier thanks to their screens. These are made to fit their windows and have been manufactured to give you a better view of the outside compared to conventional screens. The 400 Series Gliding Insect Screen starts at $51 for the conventional ones and $175 for the premium ones.
Grilles – They have many patterns and types of grilles in their product line. From removable exterior grilles to fixed interior ones, there is surely a set that would match your preference. Their patterns are quite classy as well that give an elegant look to complement your windows. Removable grille begin at $24 and the price goes up depending on the size.
Labor – The cost of installing an Andersen Window will be based on the type and number of windows you will have installed. Their employees are well trained and are certified in installing the company's products to give you the assurance that the windows are properly installed. A customer at ConsumerAffairs.com reported spending $350 for installation.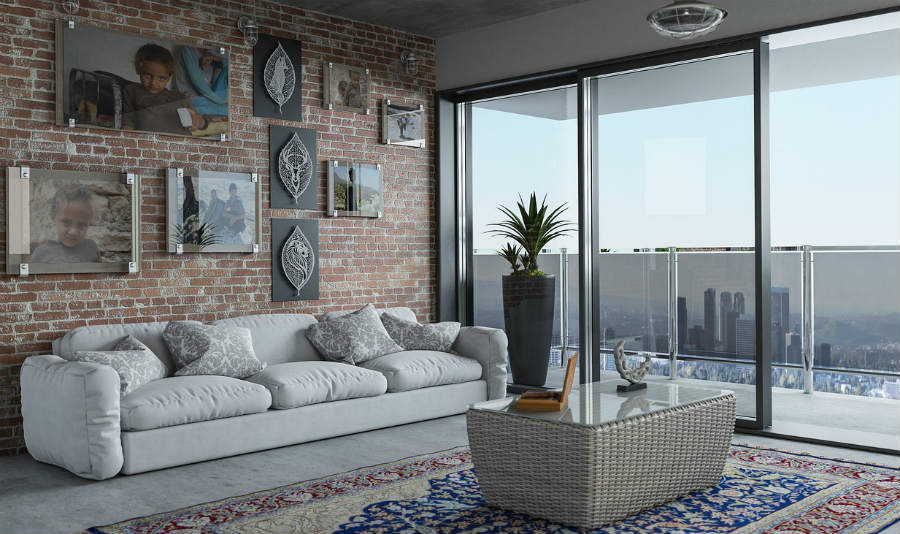 Buying Tips
If you want to know about exact Andersen Window prices, you can go straight to their website and request a quote. This will give you a rough idea of how much you will be spending on your project. You can find distributors on their site as well.
From the official website, you can directly purchase hardware and other accessories. They charge $5 for shipping and give free shipping on orders worth $50 or more.
If you're not adamant about the brand Andersen, fill the below form to get free quotes.
Andersen Windows Cost Factors 
These are what affect the price and may increase or decrease it based on the options you choose.
Windows – The style you choose is the biggest determining factor that will affect your bill.
Location – Living close to a distributor, the delivery fee will be cheaper than if you live far from one. Since the delivery fee is included in the price, the distance you have will determine how high the fee will be.
Added Options – If you decide to get added options like premium glass, grilles, or different handles, the cost would increase. If you choose just the basics, the price will remain the same.
Installation – Availing of their certified installers will add to the cost but will make you sure that the windows are perfectly installed. If you go the do-it-yourself route, the price wouldn't change.
What Else You Need to Know
If you are worried about the cost of installing, you can find guides on the official website. The guides include the tools you will need and the step-by-step procedure throughout the whole installation process.
You can customize the windows of your choice on the company's website. There you can choose the color, finish, hardware, and other options to fit your preference with the E-Series being the most customizable ones.
Andersen produces other products other than windows. They make many types of doors as well. Patio sliding ones and storm doors are a few examples of what they sell.
There are other premium brands like Pella who specialize in windows as well. They are on-par with Andersen when it comes to quality.
It is best to get quotes from multiple distributors in your area. This will give you many options and you can easily choose the best price for you.